Xabi Alonso beard - Epic facial hair with Pictures
03-13-2014, 03:14 PM
Post: #1
Jurgen
Super Moderator


Posts: 785
Joined: May 2013
Xabi Alonso beard - Epic facial hair with Pictures
Xabi Alonso is a football player who plays for Real Madrid. Xabi Alonso's beard has been a staple of his style for years now. Before joining Real Madrid, Alonso played for Liverpool where he didn't really have a beard. It was when he joined Real Madrid - one of the most important football clubs in the world - that Xabi Alonso grew his beard.
It is rumoured that the reason for his
beard
is to command authority as he plays in a position where he is like the army general in a battlefield & he is also an intelligent player and plays the game as a strategy.
Pictures of Xabi Alonso beard
He keeps his beard well trimmed and groomed. His beard is usually of a short length & sometimes of stubble length. At no time his beard has been of medium length or long length. Xabi Alonso's hair is also clipped and trimmed short in an Ivy League haircut or regular taper haircut so his beard plus the taper cut give him a very professional
male bearded look
& manly presence.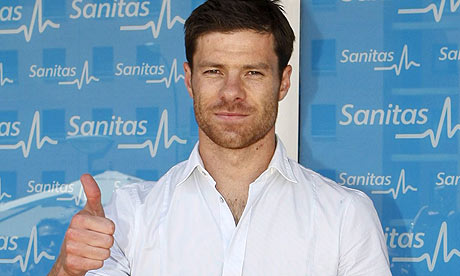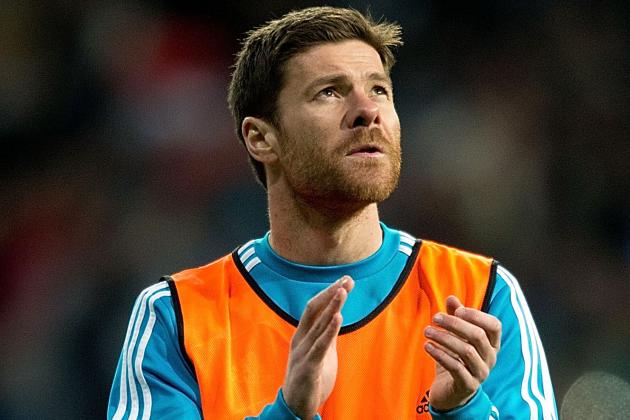 How to get the look
If you want to have a beard like the one of Xabi Alonso, all you will need is a good beard trimmer. Maintaining the bearded facial hair is easy when you own a good trimmer so it is important that you select a good one. If you choose a cheap beard trimmer, you will regret it as cheap trimmers tend to pull - instead of slice - the hair which will actually hurt you. Cheap trimmers - and clippers - break easily & too soon.
I would recommend
this Philips Norelco trimmer
as it has a vacuum that sucks in the trimmed facial hair as you use the trimmer. The trimmer also has lots of length options and has a powerful motor which allows you to trim thru really thick facial hair or simply set the length you want and keep it even and perfect.
I would also recommend you
this Wahl trimmer
which is an all in 1 trimming solution for all your facial hair including your eyebrows and even scalp hair although the main focus is in the mustache, sideburns & beard. The Wahl trimmer in the link is a great value for money!
03-27-2014, 01:21 PM
Post: #2
Stevens
Super Poster

Posts: 257
Joined: May 2013
RE: Xabi Alonso beard - Epic facial hair with Pictures
WOW I never thought the Ivy league haircut with a beard could play so well on young dudes. I have seen trimmed beards favoring the older guys with short businessmen cuts or balding but a young guy with an otherwise short professional haircut and also with a trimmed and groomed beard is a refreshing site.
Oh and I vouch for the Philips norelco beard trimmer that Jurgen posted above. Had it now for months after buying it from the recommendations of the forum and the trimmer is still working beautifully!
04-29-2014, 03:29 PM
Post: #3
Jesse
Banned

Posts: 49
Joined: Apr 2014
RE: Xabi Alonso beard - Epic facial hair with Pictures
User(s) browsing this thread: 1 Guest(s)