Why Some Men with Long Hair Look More Masculine? Discuss
02-13-2014, 04:13 PM
Post: #1
Why Some Men with Long Hair Look More Masculine? Discuss
Most men look less masculine with long hair, but some men are lucky to look more masculine with long hair! Hollywood actor Oded Fehr is a classic example of how some guys look better with a long mane. In his case and with short hair, he is a regular looking dude who, with long hair, was touted as a sex symbol by women worldwide and described as a modern day Tarzan. However, with short hair, he barely registers among women.
This is something that Rogelio, author of
The Men's Hair Book
, has mentioned quite a few times in the past (himself having long hair too), and that is that long hair is like a magnifying glass which will make you worse or better looking than you already are. So, say, an out of shape dude who looks dirty will thus look worse with long hair while a good looking guy with a masculine physique will look even better with long hair. Rogelio can back up his interesting facts by having chatted (aka "documented" LOL) to lots of women on this subject, whereas myself while not having had the pleasure to talk to as many women, can at least confirm that long hair can make a man look better and more masculine. Other barbers I know confirm this effect too.
But why do you think long hair can have such an "aesthetic magnifying" power?
To illustrate this fact, let's show you the example of actor Oded Fehr with long hair: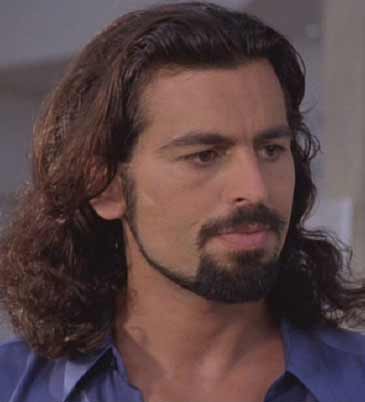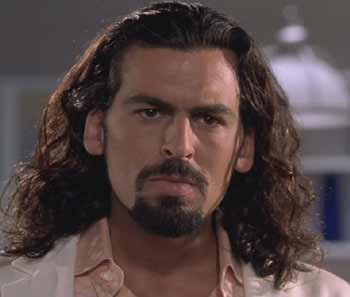 Now, his Van Dyke facial hairstyle above (hair on upper lip, mouth and chin) may have something to do with his more masculine appeal when sporting his lengthy locks, so here are some pictures of Fehr with a Van Dyke beard and short hair:
Do you think he looks as masculine as he did with the same Van Dyke
beard style
but also the long hair?
Let's now compare him with short hair and some facial hair (not a Van Dyke):
And clean shaven:
None of the above pictures with short hair and with/without facial hair yield any more masculinity than the long hair, even with medium to long length slicked back hair! (picture of medium to long length hair below)
What do you guys think overall when it comes to masculinity and long hair in men?
Do you think long hair can make one look more masculine in certain cases? Or less masculine in all cases? It'd be great to hear what some of you have to say in this topic
By the way, you can check out more of
Oded Fehr's long hair
in the link.
---
I'm one of the admins of this forum. Any questions/issue? Contact me directly or any of the moderators. We welcome any feedback to improve our community.

You can also check out our forum's

BEST HAIR PRODUCTS FOR MEN

thread to read opinions and useful information on men's hair products.
02-19-2014, 01:56 PM
Post: #2
Stevens
Super Poster

Posts: 257
Joined: May 2013
RE: Why Some Men with Long Hair Look More Masculine? Discuss
Well i do agree with you, long hair for the right guy can make them more handsome and masculine imo
I never really had super long hair so I cannot confirm this but from friends with very long hair the vast majority looked waaaay less masculine except for one of my friends who already looks quite masculine with short hair and who is your usual burly dude.
I think another guy who rocks the long hair quite well is Brad Pitt. He wears his hair like a surfer dude which makes him look more casual but ads more to his masculine character.
not that Im an expert but we guys can usually tells when a dude looks better or worse with long hair and it has been my experience that most men look LESS masculine with long hair especially once it it at the shoulders or longer
02-26-2014, 01:47 PM
Post: #3
Alex
Looking fly

Posts: 207
Joined: May 2013
RE: Why Some Men with Long Hair Look More Masculine? Discuss
I agree that most men really do not look good with long hair but their few that do look good with long and the example of Oded Fehr is good + i remember watching deuce bigalow loool
I think it is about how masculine your face is to begin with so if ou have a handsome masculine face then long hair will make you look better.
Every while and then we read how women love men with long hair and the tarzan look but ofc this is only for the right men lol
If the hair is wavy to coiled curly then imo it also adds some mystique to the overall image. Plus women know long curly hair takes some skill to get it right so i guess it ads a +1 for skills and #likeaBoss style
But then you have other men like Taylor Hanson who i just saw Jurgen posted who gets the opposite from long hair in that he looks more feminine than masculine.
he had a lot of groupies so there is no doubting that he is a good looking guy but even with the good looks you still need a manly face which he does not have in order to avoid looking LESS masculine.
03-05-2014, 03:38 PM
Post: #4
Bradley
Professional Barber

Posts: 429
Joined: Aug 2013
RE: Why Some Men with Long Hair Look More Masculine? Discuss
Well from my barber P.O.V i can confirm that some guys can really pull the look if they have a good looking face structure. Also it has to do with the quality of the hair. You must have good hair, shiny and smooth. Especially for curly hair!
But for the majority of guys... not possible. A good clean cut works for the great majority of guys while long hair is the opposite in that only a few guys are lucy enough to be *blessed* lol
My views may be biased be in a barber although it is also a reality that when we get a guy with nice long hair who looks good with it and who wants to cut it... well it feels kind bad to cut it and usually we tell them if they are sure they want to go ahead!
03-08-2014, 05:10 PM
Post: #5
Jurgen
Super Moderator


Posts: 785
Joined: May 2013
RE: Why Some Men with Long Hair Look More Masculine? Discuss
Imo if you think about it many thousands & thousands of years ago men had long hair. The long hair makes the head look bigger and thicker like a lions mane. So long hair would make a masculine man even more masculine as it emphasizes to others his biological warrior traits.
But also there are many men who maybe dont have enough testosterone or not a masculine face - btw masculine face & testosterone levels are positively correlated - so the long hair doesnt do anything for them.
Look at the pictures of Taylor Hanson that Alex posted above. That was when he was in his late teens. These below are photos in his late twenties & thirties with a mature face. He is a handsome man for sure but the long hair never adds masculinity to his face. It actually does the contrary
and there have been many jokes about him looking like a girl or woman.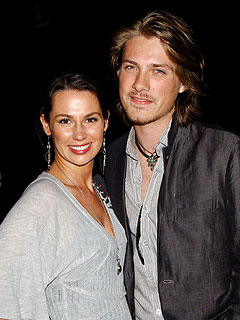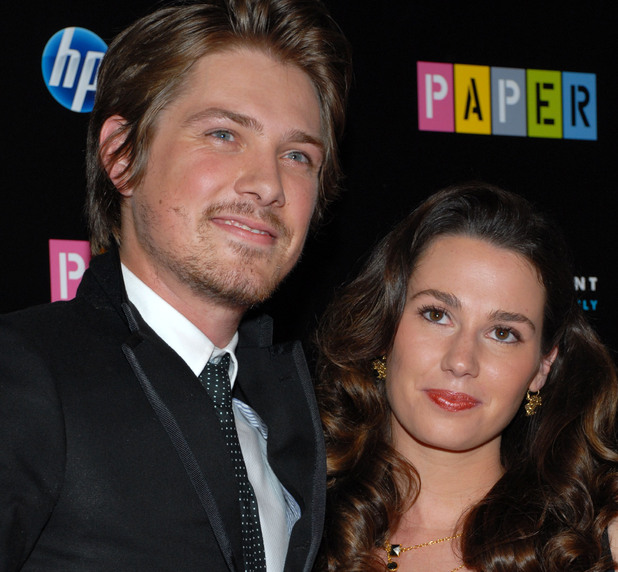 Taylor Hanson reminds me of David Beckham who is also a handsome man but who looks less masculine with long hair. Victoria - his wife - forced David Beckham to have long hair but he cut it after a while to look more masculine and commanding lol
Compare to this. David Beckham with a
buzz cut
.
So IMO most men look more masculine with
short haircuts
. But a very few amount of men look more masculine with long hair but for this to happen the man has to be handsome & also already masculine looking before the long hair.
This is an interesting topic for sure & my theory is just me thinking out loud
04-26-2014, 07:47 AM
Post: #6
Jawad21
Super Poster

Posts: 67
Joined: Oct 2013
RE: Why Some Men with Long Hair Look More Masculine? Discuss
The headshape also determines if long hair suits you right. I am a newb here, so correct me if I am wrong.
06-19-2014, 07:51 AM
Post: #7
Jurgen
Super Moderator


Posts: 785
Joined: May 2013
RE: Why Some Men with Long Hair Look More Masculine? Discuss
Here is another example of a man with long hair looking more masculine. His name is Sebastien Chabal & he is known for his
long hair & beard
. He was a professional rugby player & he is now retired but Sebastien Chabal's long hair & beard was his trademark look for most of his rugby career
I am posting a picture comparison of Sébastien Chabal without long hair & without beard against Sebastien Chabal's pictures with long hair & beard. You can see the difference very well & many of his rivals did mention that Sebastien Chabal looked more intimidating with long hair & the beard. If a professional rugby player is intimidated then you know something is working lol
Sébastien Chabal without beard & with short hair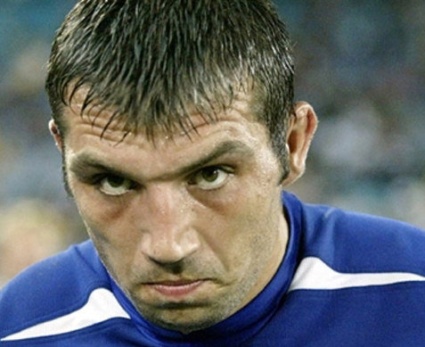 Sebastien Chabal with beard & with long hair
Difference
Sebastien Chabal looks much bulkier & stronger with the long mane & full facial hair. Not many men have this gift tho. he was also risking his hair playing rugby with long hair... lots of potential to have his ponytail ripped off from the scalp
07-08-2014, 01:37 PM
Post: #8
Foques
Registered member

Posts: 23
Joined: Jul 2014
RE: Why Some Men with Long Hair Look More Masculine? Discuss
I think long hair adds the flair to us, dudes.
no doubt, there are some guys who should not be wearing long hair, just like there are some who could benefit greatly from a short haircut.
User(s) browsing this thread: 1 Guest(s)