Style name of this Luke Holland haircut ??
02-20-2014, 01:36 PM
Post: #1
Machado
Super Poster

Posts: 156
Joined: May 2013
Style name of this Luke Holland haircut ??
Sup guys! my question is about this drummer dude called Luke Holland and how he some time ago got a cool new haircut. I think it was some kind of a taper but i am clueless here and would like to ask if any of u know the name of it.
His kinda famous in a metal band and all girls where i live go all 13 year old groupie style when they see his pictures WTF ???
Anyway, logn story short I am asking because he used to have long hair and a similar hairstyle to Justin Bieber but he then suddenly got a new haircut and looked like a new dude and all girls were saying how much swag he got double WTF. SO much more for new hair cut, new man... funny thing is this chit doesnt happen with me just with this famous dudes lol swag is more about how much money you can flash and have in the bank than how you look.
So here are sum pictures of his new hairstyle.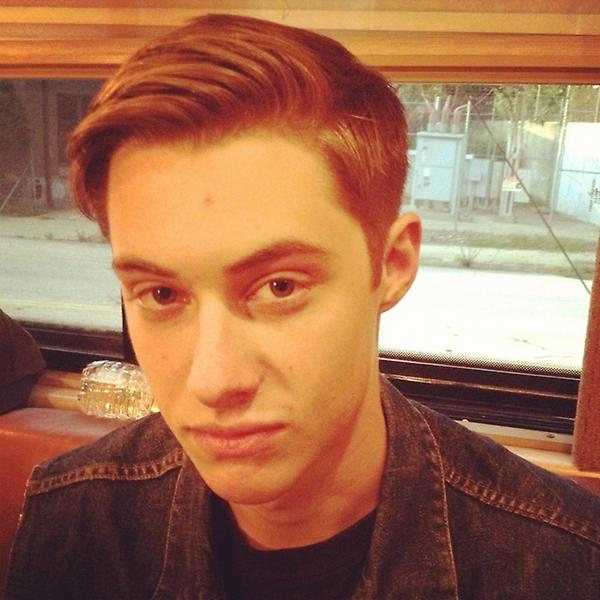 This is how his hair looked when it was long and wasnt cut.
Thank for helping a clueless bro out lol
02-20-2014, 02:28 PM
Post: #2
Machado
Super Poster

Posts: 156
Joined: May 2013
RE: Style name of this Luke Holland haircut ??
Sorry guys i forgot to also mention that I did see the forum thread on his hairstyles so I did search 4 answers first. It is just that one haircut issue that id love if you could let me know pls
02-20-2014, 04:50 PM
Post: #3
Bradley
Professional Barber

Posts: 429
Joined: Aug 2013
RE: Style name of this Luke Holland haircut ??
That is a regular taper haircut mate. You get a barber to do it with scissors or shears, Not an easy cut but any good barber can do it. The style seems to be regular parting too. Its very business like cut. I would have thought lasses (thats ladies for you Americans) would prefer his longer hair tho as the more formal haircut makes him look older.

Nevermind. Good luck with the taper. Not difficult for a good barber so the difficult job for you is to find a decent barber or hairdresser used to cutting formal mens hair.
02-21-2014, 02:32 PM
Post: #4
RE: Style name of this Luke Holland haircut ??
Machado, as Bradley above mentioned, that's just a taper haircut. Luke Holland seemed to have gotten a very short taper some time ago then, perhaps realizing the mistake he did, he let his locks grow some, at least enough for a fringe. Teenage women like men with long (but not super long!) hair so fringes, bangs and thick forelocks are a must for any upcoming teen idol. The taper haircut can be done in several ranges, so I invite you to have a read through our
taper haircut
discussion with example of how the taper can look and how the hair on the sides is usually (but not always) parted for a more formal look.
You just have to browse our Celebrity Men forum section to find plenty of examples of how such hair styles are imperative for these men (e.g. check out
Zayn Malik's hairstyles
for an example of a dude with whom many teenage girls are obsessed with and pay special attention to his hair and range of hairstyles).
P.S. For those who haven't already, do also read through the actual
Luke Holland's hairstyles
discussion thread for the range of styles he has sported throughout his short music career.
---
I'm one of the admins of this forum. Any questions/issue? Contact me directly or any of the moderators. We welcome any feedback to improve our community.

You can also check out our forum's

BEST HAIR PRODUCTS FOR MEN

thread to read opinions and useful information on men's hair products.
User(s) browsing this thread: 1 Guest(s)