Singer Pitbull with Hair: All Hairstyles Of His
06-12-2014, 02:46 PM
Post: #1
Singer Pitbull with Hair: All Hairstyles Of His
This guy seems to be all the rage now, so I decided to search for pictures of singer Pitbull with hair, assuming he had hair at some point in his career. Well, I was correct, Pitbull not only had hair but Pitbull also had long hair and styled in a cornrows hairstyle, all as he was trying to build his rapper career and make himself a name. Doesn't help that all Armando Christian Perez (his real name) does nowadays is sing commercial garbage with Jennifer Lopez for the soccer World Cup of 2014 (although he is certainly making big bucks for it)!
Pitbull
had cornrows
in 2001, for example. He then cut his lengthy mane and started wearing
buzz cuts
that were getting clipped shorter and shorter. Pibull's hairline was also shaped up, which is done with a special finisher aka finishing clipper (see a bit further down in this post for the actual hair clippers to buy).
In the last couple of years, Pitbull's hair has not only gotten shorter but has started to bald as Pitbull has been experiencing
male pattern baldness
(i.e. the common form of hair loss in men). Pitbull's hair loss is quite advanced by now, so instead of trying one of the cool hairstyles for balding men that we have covered in the forum, he just went on to shave all his hair, which nonetheless is also a great hairstyling option for balding men!
In terms of giving yourself a buzz cut like Pitbull, the best way to go about it is to own a heavy-duty and
high-quality hair clipper
. Such a hair clipper will allow you to buzz your hair as frequently as you want and with excellent results all the time for many, many years. If you factor in the cost of barbershop visits to get a buzz cut over the long term, then it makes much more to own a good hair clipper instead, as the hair clipper will save you a lot of money down the road.
For the most complete hair clipping and hair-shaping set, I highly recommend
this hair clipper AND finisher set
from Oster which has an excellent price for all it comes with. With that Oster set, you will have everything you need for shaping and clipping your hair and hairline, including clipper oil to keep the tools well lubricated!
Below are all pictures of Pitbull's hairstyles over the years.
As he started his rapping career, Pitbull's hair was done in cornrows and braids.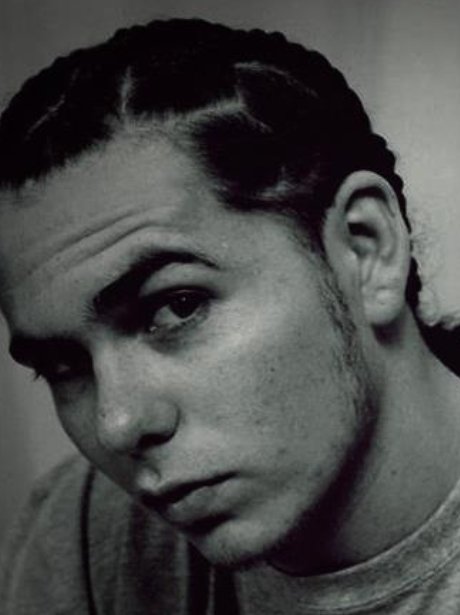 Pitbull also shaped up his hairline with the finisher (like the one recommended earlier). This is common type of
haircut for black men
where the hairline is squared off in shape instead of leaving the natural shape of the hairline.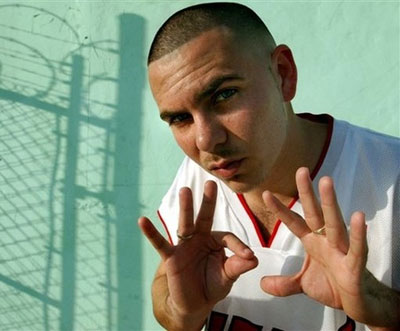 Pitbull's hair was clipped to a clipper guard #4 for some time. Easy and convenient haircut that you can give yourself with your clipper.
The guy's hair is receding fast, so he decides to clip the hair as short as possible without shaving it.
In the end, Pitbull's shaved hair won the fight against male pattern baldness
---
I'm one of the admins of this forum. Any questions/issue? Contact me directly or any of the moderators. We welcome any feedback to improve our community.

You can also check out our forum's

BEST HAIR PRODUCTS FOR MEN

thread to read opinions and useful information on men's hair products.
User(s) browsing this thread: 1 Guest(s)