Pictures of Arjen Robben hair, hairline and hair loss
06-15-2014, 11:46 AM
Post: #1
Jurgen
Super Moderator


Posts: 785
Joined: May 2013
Pictures of Arjen Robben hair, hairline and hair loss
Arjen Robben's hair loss has advanced very fast for him and his hairline. Not that long ago Robben had hair but now he is completely bald on the top of his head. The type of hair loss of Arjen Robben is called male pattern alopecia & it can be treated with special
hair loss medications
to stop & even regrow some hair.
I am posting below pictures of Arjen Robben's hair, as well as posing pictures of Robben's hair loss. You will see the fast progression which has occurred in less than 6 years. Robben began balding in 2006 to 2007 & by 2014 he has no hair on the top of his head which is known as a Norwood VI.
Before I post below the pictures of Robben hair, make sure to check out
this hair loss product
that we highly recommend & which some forum members are on already & experiencing great results as that product is among the few baldness products & medicines that actually work on male pattern baldness. The vendor in that link has a very affordable price per month! For anyone in UK or outside USA, you can also check out
this other vendor
.
Pictures of Robben with hair
Here are pictures of Robben's hair. They are pictures from 2002 to 2007 when he started balding very fast. He was 20 to 24 years old & started balding at 21
male pattern baldness can be a big pitch - substitute 'p' for 'b'...
Even when Arjen Robben had hair, he always styled his hair with
short haircuts
& hairstyles.
Pictures of Robben bald
These are the pictures of Robben bald in 2014 or some years earlier. His hair loss has been huge & fast and by age 28 Robben was a Norwood VI. You can see the Norwood stages of male pattern baldness in the diagram at the end of my post.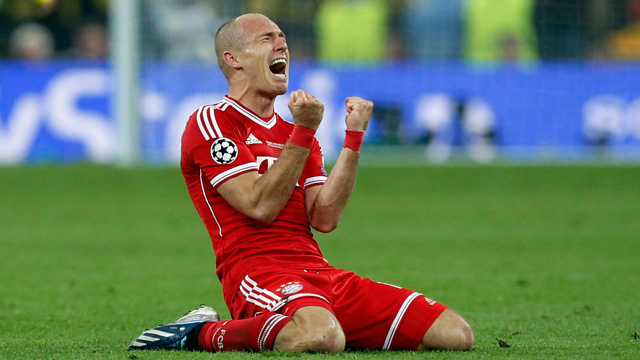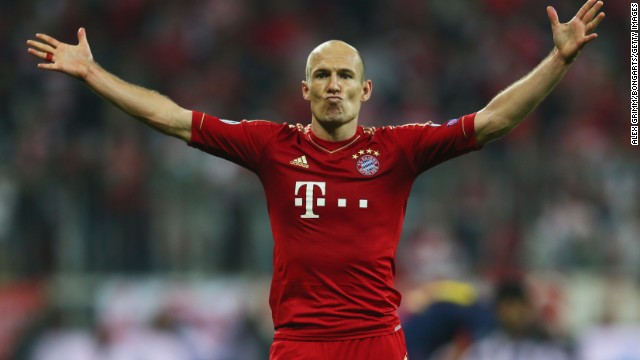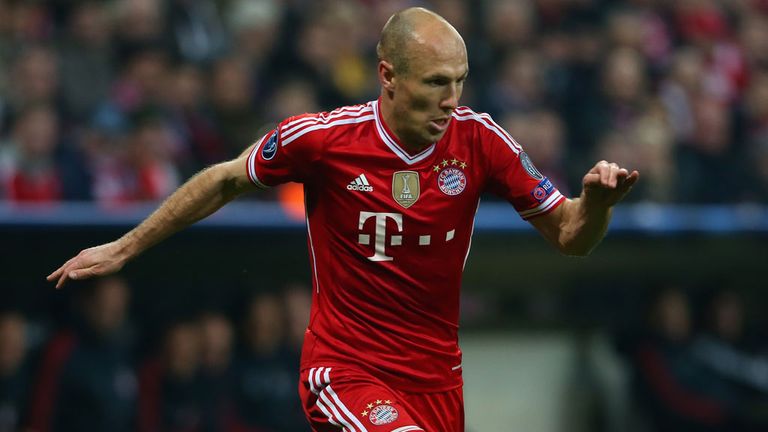 Final comparison
This is final comparison picture of Arjen Robben hairline & hair loss. The timeline between the 2 pictures is about 6 years & Robben is only 28 years old in the right picture!
The best way to deal with this huge amount of balding is to shave the hair with a high quality safety razor, just like Robben does. If interested in this hairstyling option for bald men or simply for a great shaving experience, then get
this excellent safety razor
&
this extra set of 50 blades
of high quality as they use platinum for a super close shave!
Lastly this is the diagram of the Norwood stages in male pattern baldness which is the regular type of hair loss for men.
User(s) browsing this thread: 1 Guest(s)