Pablo Osvaldo aka Dani Osvaldo hair styles pictures
09-13-2014, 09:49 AM
Post: #1
Jurgen
Super Moderator


Posts: 785
Joined: May 2013
Pablo Osvaldo aka Dani Osvaldo hair styles pictures
Pablo Osvaldo aka Dani Osvaldo is an italian football player. Dani Osvaldo's hair is long which he keeps tied in a man bun hairstyle. In fact Dani Osvaldo has joined the 'club' of football players with man buns, with the likes of
David Beckham
,
Zlatan Ibrahimovic
&
Chico Flores
already in the club lol
Other than the man bun hairstyle of Dani Osvaldo, he simply keeps his hair loose when off the football field - while tied in a manbun when playing a match. He has also at times styled a ponybun, which is a half bun & half ponytail as we have explained in our man bun guide. Since Osvaldo's hair is also complemented with a trimmed beard & glasses, he has been labelled as a 'hipster' footballer
Osvaldo has also been compared as a lookalike of Johnny Depp & Jason Momoa.
Pictures of Dani Osvaldo hair
Since we have documented the
man bun hairstyle
plenty of times in the forum, here is our new addition: Dani Osvaldo's hair in a man bun hairstyle. More hairstyling inspiration for any of you wanting to grow your hair long & jump into this hairstyle trend.
Before continuing with the pictures below & if you are interested in styling a man bun, make sure to use hair elastics with no metal parts. This is very important to keep your hair damage free. If you want to get a super cheap set of 36 individual hair elastics, get
THIS one here
or if you are in the UK, get
THIS other set
.
Lastly, if you want to grow your hair long to style a bun or if you already have long hair but need a better way to take care of your hair, then get
The Men's Hair Book
- see the link - for the best book on men's hair that will teach you everything about your hair.
Picture time!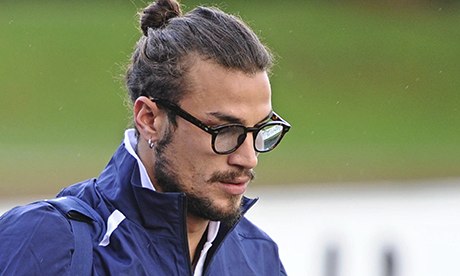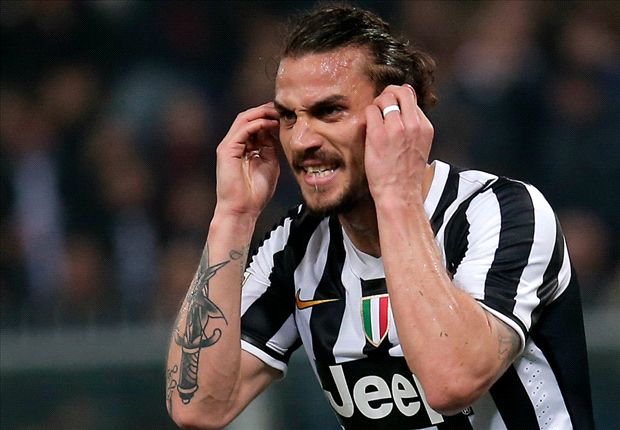 Even Osvaldo's daughter has her hair in a bun!
This next picture of Osvaldo &
Federico Balzaretti hair
styled in man buns. As said, it's a hairstyle trend with football players.
09-13-2014, 10:24 AM
Post: #2
docks
Junior Member


Posts: 29
Joined: May 2014
RE: Pablo Osvaldo aka Dani Osvaldo hair styles pictures
Gorgeous man, gorgeous hair. A definite hairspiration of mine.
09-16-2014, 11:34 AM
Post: #3
RE: Pablo Osvaldo aka Dani Osvaldo hair styles pictures
Pablo is so dreamy
sorry just gad to say as a female barber in the forum
oh and nice man bun!
User(s) browsing this thread: 1 Guest(s)