Men Hairstyles for Thick Hair: Side Part Style with Pictures of Zack Morris Hair
05-04-2014, 11:47 AM
Post: #1
Men Hairstyles for Thick Hair: Side Part Style with Pictures of Zack Morris Hair
I want to show you folks how the side part is one of the best hairstyles for thick hair. I was posting in a thread on how to style Zack Morris hair, when I mentioned that the kid, back in his "Saved By The Bell" days, had a impressively-high hair density and how the side part or side swept looked so good on him.
Now, the vast majority of the time, when men talk about thick hair, they are in reality talking about "high" hair density. A high hair density causes your hair to pile on top of each other as it gets longer, so a
side swept
or
side part hairstyle
brings some order to the chaos. Just like I mentioned in the
short haircuts for thick hair
thread the haircut for thick hair should be a taper haircut with smooth edges because the last thing you need is the mushroom effect popping out as you let the hair on the top take all emphasis on the shape without control. And, again, when talking about "thick hair", we are just talking about those who have "too much" hair on their head (more common with blond men than black haired men, by the way).
So, using the example of the side part hairstyle of Zack Morris' hair (in "Saved By The Bell"), I want to illustrate for those of you with "too much" hair on your head naturally that the side part or side swept are great candidate hairstyles for men with "thick hair" or high-density hair.
For what is worth, to recreate in the pictures below of the side swept or side part of
Zack Morris hair
, use
this clean pomade
. For those of you who don't have high hair density and instead have regular hair density (i.e. you would not call your hair "thick hair"), then instead of the pomade in the link, use
this hair mousse
and
this hair dryer
to create the volume that comes natural to men with thick hair and to Zack Morris (aka Mark-Paul Gosselaar in real life) in the pictures below.
By the way, there are a couple of pictures of the
slicked back hairstyle
which is also a great hairstyle for thick hair, especially the modern slick back.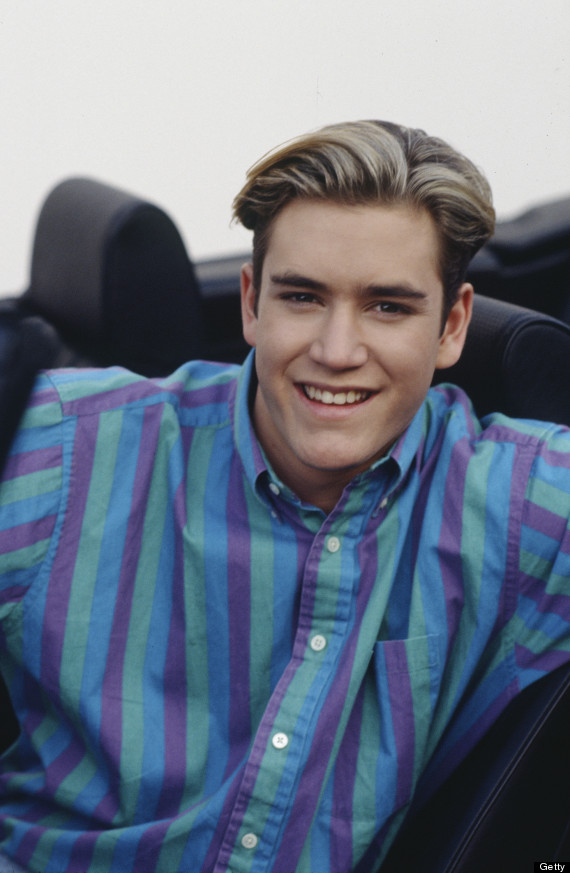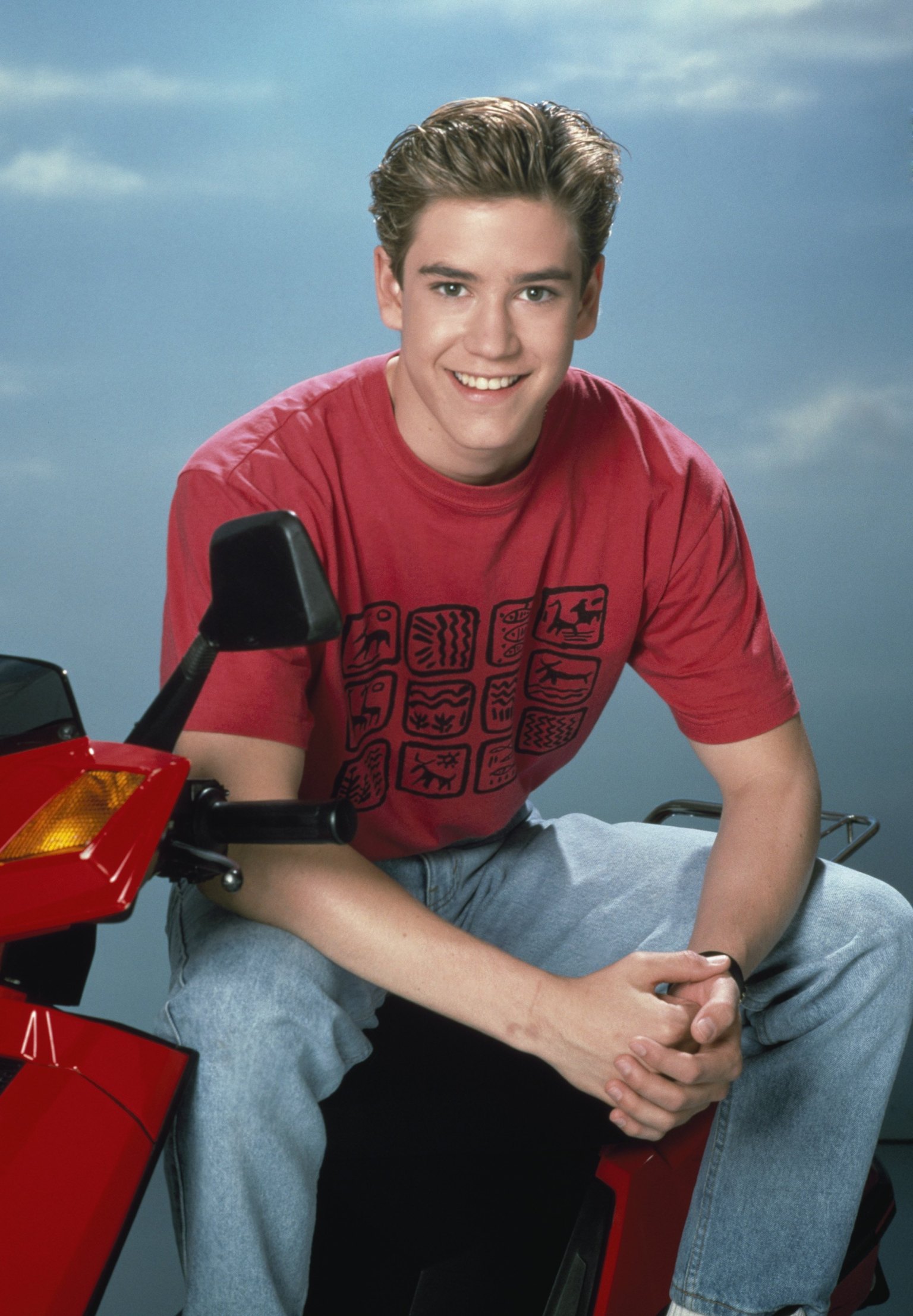 ---
I'm one of the admins of this forum. Any questions/issue? Contact me directly or any of the moderators. We welcome any feedback to improve our community.

You can also check out our forum's

BEST HAIR PRODUCTS FOR MEN

thread to read opinions and useful information on men's hair products.
05-07-2014, 12:29 PM
Post: #2
Bradley
Professional Barber

Posts: 429
Joined: Aug 2013
RE: Men Hairstyles for Thick Hair: Side Part Style with Pictures of Zack Morris Hair
Ooh I so remember Zack Morris and Saved by the bell! but only from the repeat episodes and watching them online
Your right... this guy had some seriously thick hair which you can tell by the way his side parting rests on his head. You can usually tell who has natural volume and good density by watching how the hair piles up on the head when the hair has a medium length.
I also remember the jewfro of Screech! and the curly mullet of Mario Lopez as AC Slater. Actually I don't think we have covered either of them in the forum right? *goes deep searching in the forum to see if we had them in the past*
User(s) browsing this thread: 1 Guest(s)