Medium Curly Hairstyles for Men: 7 Epic Hair Styles
04-09-2014, 02:49 PM
Post: #1
Jurgen
Super Moderator


Posts: 785
Joined: May 2013
Medium Curly Hairstyles for Men: 7 Epic Hair Styles
This is our guide on medium curly hairstyles for men. A Medium length is a length between 2 inches & 6 inches of hair. With curly hair men, their hair at medium lengths will puff & not hang down while straight hair will hang down at medium lengths.
FWIW, curly hair is a parent type of 'sub' curly hair types. We have covered the details of the different mens hair types in our
hair types guide
which is modelled after the ISEZ hair type method of hair guru Rogelio & found in his popular book
The Men's Hair Book
. In brief, curly hair is hair from wavy hair to kinky curly hair & this guide on medium hairstyles for curly hair will cover the range of curly types.
By nature, curly hair is tousled & messy. This does not mean that your curls should look untidy! what it means is that you can take advantage of your naturally messy style by using products specific for messy hairstyles like
this hair mousse
that will define your curls while keeping them in a tousled state. Pretty cool right?
For men with kinky curly hair who want to sport a
natural afro
, then growing their kinks to medium length & using some coconut butter & a hair dryer will work to give the afro a very shaggy but defined look!
This coconut butter
&
this hair dryer
are excellent products to use for achieving the shaggy afro.
The
brush up hairstyle
works gerat for wavy hair & can be done on coiled curly hair. Just make sure you use your fingers to style the hair up & that you are using a high quality hair dryer like the one recommended for the shaggy afro above.
The
undercut for curly hair
can be a dangerous haircut. For wavy hair the undercut is fine & will look great but for coiled curly hair, the undercut can make you look like a 'walking mushroom' - as Rogelio calls the effect in his other popular book
The Curly Hair Book
The good thing about the undercut is that you can give yourself an undercut in minutes since all you need is a good hair clipper that allows you to select any length you want - usually a number 2 is good enough for an undercut for curly hair. Imo the best hair clipper that you can use for your curls is the
Andis BGR+ hair clipper
which I reviewed in the link & which I highly recommend as it is cordless & has the most powerful motor for cordless clippers so it will buzz thru your curls without any problems!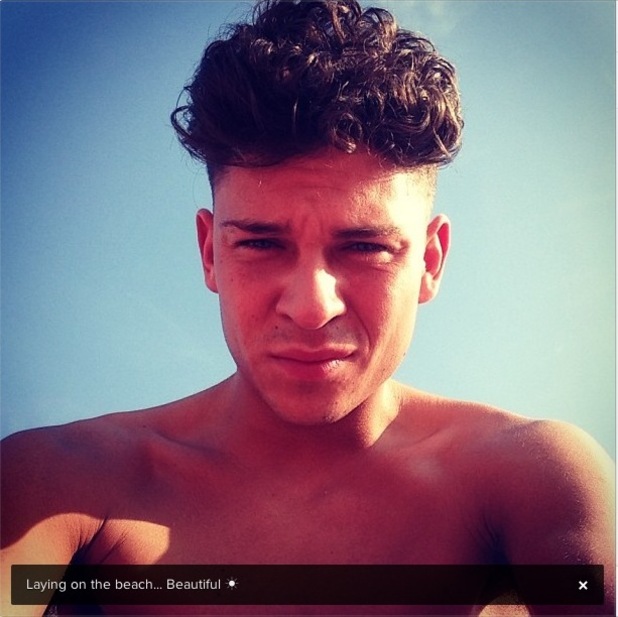 The best haircut for curly hair is a
taper haircut
. Like you can see above for the undercut, curly hair & especially coiled curly hair can look like a mushroom. Taper haircuts solve this problem & give your curls a very smooth length transition on the sides & back of the head. On the top of the head you can do any styling like a messy style like in the picture below or a simple curly side part like in the picture of Justin Timberlake hair when he was young - his picture is also below, 2nd picture.
CONTINUES BELOW
04-09-2014, 02:49 PM
Post: #2
Jurgen
Super Moderator


Posts: 785
Joined: May 2013
RE: Medium Curly Hairstyles for Men: 7 Epic Hair Styles
The mop top for curly hair can be a bit tricky. A mop top hairstyle for wavy hair is easy to style, while a mop top hairstyle for coiled curly hair can become a problem since coiled curly hair will puff
instead of hang down
. To help the coiled curly hair hang down in your mop top, make sure to use use a good styling cream that locks the moisture in the hair. Before applying & styling the hair with the styling cream tho, make sure that your hair is wet like for example after a shower!
For best results & for really getting your curls to hang down while getting moisturized, use
this styling cream
which is great for mens curly hair & which has the extra benefit of taming any frizz you have in your curls.
One of the most elegant hairstyles for men is the slicked back. There are 2 types of slicked back styles - classic & modern - and if you check our
slicked back hair guide
you will learn about the 2 types. In the case of curly hair, we are mainly interested in the modern slick back where the hair is slicked in a more casual way.
Slicking curly hair back should be done with a good water based pomade like
this water pomade
as this pomade is very easy to wash & it will give your curls a very natural hold. Remember that to slick back your curly hair you should ONLY use your fingers to do the slicking!
08-08-2014, 06:40 AM
Post: #3
guyverman
Registered User

Posts: 23
Joined: Aug 2014
RE: Medium Curly Hairstyles for Men: 7 Epic Hair Styles

That second pic, is that a style of undercut?
08-08-2014, 08:29 AM
Post: #4
2 Step Undercut for curly hair instead of regular Undercut
(08-08-2014 06:40 AM)

guyverman Wrote: That second pic, is that a style of undercut?
If you're talking about the following second picture, then no, it isn't an Undercut. The haircut is just a taper haircut.
An Undercut for curly hair is this one.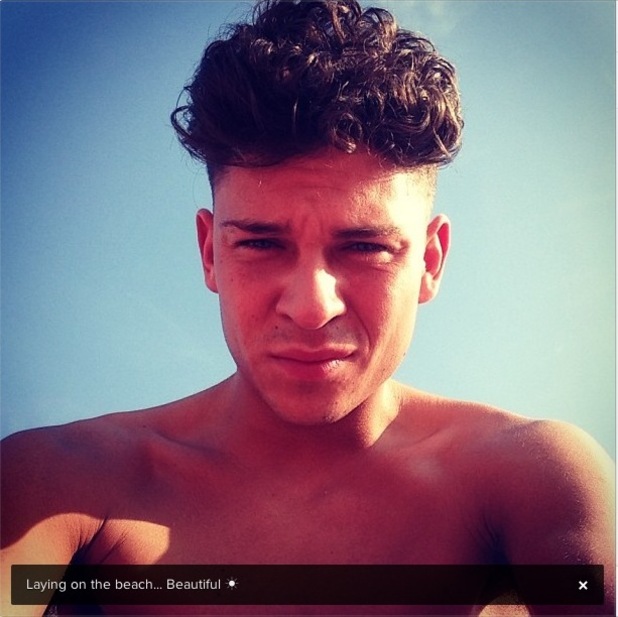 When it comes to the undercut hairstyle for curly hair, it is best that you get a
2 Step Undercut
, instead of a regular Undercut. I read in another thread that you have wavy hair, so you may still get away just fine with a regular Undercut.
---
I'm one of the admins of this forum. Any questions/issue? Contact me directly or any of the moderators. We welcome any feedback to improve our community.

You can also check out our forum's

BEST HAIR PRODUCTS FOR MEN

thread to read opinions and useful information on men's hair products.
User(s) browsing this thread: 1 Guest(s)