Long Hair Men and Long Hairstyles: Guide with Pictures and Advice
04-14-2014, 04:09 PM
Post: #1
Long Hair Men and Long Hairstyles: Guide with Pictures and Advice
This is our guide on long mens hairstyles and long hair men. The goal is to give you inspiration to grow your hair long! We will be discussing the styles and products for a long mane as well as posting plenty of inspirational pictures. All for men, none of that girly stuff
We already have a
Long Hair
forum section here at Men's Hair Forum, and we even have a
Long Hair Men Hairstyles
discussion with a LOT of pictures. However, bearing in mind that this is the Hairstyles and Haircuts section of our forum, we need an actual hair guide on long hair here for all of you to enjoy, ask and discuss.
What is long hair?
Long hair is any hair that is long than 6 inches. This precise observation is based on the research of hair expert Rogelio, and he published his full hair length guide, results and methods in the bestselling book,
The Men's Hair Book
, where you can find a huge resource on all to do with mens hair, including growing it as long as you want. We have a summarized
hair length guide
(check link) of the epic one found in The Men's Hair Book, so check it out in the link.
Long hair can come in all
mens hair types
, from straight to kinky curly. The problem is that each hair type will take a longer length to hang down, with dangling hair usually being the milestone by which a male can truly feel that he has "long hair". Having your hair dangling and caressing your face and shoulders is a special feeling that only long hair men (or those who use to be a part of the ranks) can explain.
[b]Long hairstyles
[/b]
Long hair can be categorized into styles that have to do with its length as well as wearing "mode". I will now go through the different long mens hairstyles with pictures and you will also find recommendations for high-quality long hair products for men.
Jaw-length long hair is hair that reaches the starting point of the jaw when the hair is pulled down. This hairstyle suits straight hair the best and hair products like
good pomades
and
hair gel
suit jaw length hair.
Neck-length hair is hair that is just under where the jawline forms the chin. It is hair that falls anywhere within the vertical distance of your length. Neck length hair suits straight hair as well as wavy hair. Those with straight hair can continue using hair gel and pomade, whereas those with wavy hair should be using a
good styling cream
and can also use the hair gel recommended earlier for straight hair at jaw length.
On top of the above, using a
good conditioner
is a must by the time you reach this length and regardless of hair type.
Shoulder length hair is hair that reaches the shoulders, so it is a couple inches longer than neck length hair. At shoulder length, all hair types will hang down except kinky curly hair, which will still puff up.
Shoulder length hair suits straight hair, wavy hair and coiled curly hair. At this length, well-groomed coiled curly hair can look very aesthetic, but it can also look like a rat's nest (or, as how Rogelio calls it in The Men's Hair Book, a "dead rat"). By now, hair gel should only be used by straight hair, and all 3 hair types can use a
good moisturizing cream
to style the long hair (especially coiled curly hair). Another excellent styling product for shoulder length hair is hair mousse, with
this specific mousse
adding definition, volume and aesthetics to straight, wavy and coiled hair.
Also known as chest-length hair, beyond shoulder-length hair is hair that reaches the chest approximately; by now, kinky curly hair will start hanging down. At this length, styling creams and hair mousse like those recommended earlier are a must when it comes to styling a long male mane, and a high-quality pure-coconut butter product (like
this one
) can also be added into the styling product repertoire as well as hair conditioner repertoire.
---
I'm one of the admins of this forum. Any questions/issue? Contact me directly or any of the moderators. We welcome any feedback to improve our community.

You can also check out our forum's

BEST HAIR PRODUCTS FOR MEN

thread to read opinions and useful information on men's hair products.
04-14-2014, 04:10 PM
Post: #2
RE: Long Hair Men and Long Hairstyles: Guide with Pictures and Advice
Super long hair, aka beyond chest length, is hair that is very rare to see and that can take anywhere from 5 to 10 years to reach, depending on how long you want your locks to grow and depending as well on your own genes and your
hair nutrition
.
The ponytail is a very easy style where you simply tie your hair back so that it hangs as the tail of a horse. Use metal-free hair elastics like the ones in
this cheap set of 36 elastics
.
The man bun is a trendy hairstyle although quite some years ago there were men already tying t heir into puns. The man bun is simple tying your hair into a bun like we describe in our
man bun guide
for men with long hair who need instructions and some inspirational pictures to start bun-ing those lengthy locks!
The ponybun is another trendy
mens hairstyle of 2014
where the long hair is tied into a blend of a ponytail and a bun, so some hair still hangs off the tying point.
While not necessarily a long mens hairstyle,
dreadlocks
are usually worn long and at least to neck length. Unlike the myth goes, dreadlocks require some extra grooming and care in order to look their best and "lock" properly, and they ain't a by product of unhygienic habits (although anybody can form dreadlocks naturally if they stop taking care of their hair, just take a look at
our friend over here
who can form a one single dreadlock with all his hair
).
Just like dreadlocks,
braids
are not a long hairstyle per se, but most men will wear their braids with hair longer than 6 inches, although the length typically seen with braids is usually shorter than that of dreadlocks. Cornrows are a subset of braiding and are included under the braids hairstyle in this guide.
The problem with getting the braiding process to wear a braids style or a cornrows style is that the scalp will start to itch and even feel like it is burning (which is completely normal), so a good product to use to calm down the temporary itchiness is
this special product
for braids which will also add sheen to your braids.
First picture below is of the braids style while the second picture is of the cornrows style.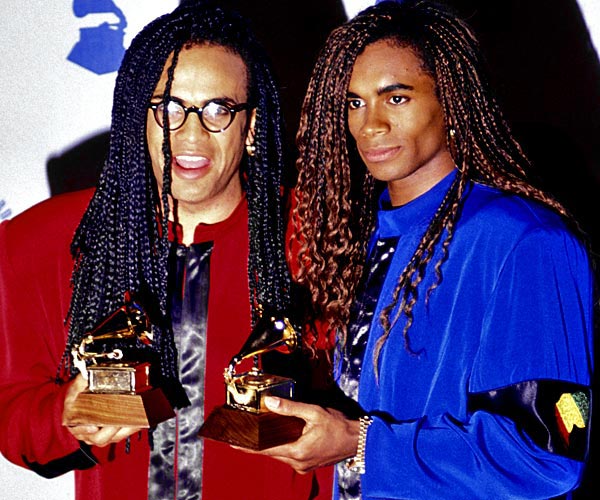 Men with long wavy, coiled curly or kinky curly hair may also decide to
straighten their hair
so that they can have more easily-to-manage long hair. In that case, permanently straightening the hair is a good option, but the older versions to permanently straighten long hair will cause the hair to become brittle and weak. A Brazilian keratin treatment, however, will not only not weaken your hair but it will also add gloss and body to your straightened curls.
To get a Brazilian keratin treatment, you will need a high quality hair straightener for men like
this one here
as well as the right applicable keratin product (
this one here
is pretty good). Just follow the instructions on the label for the full instructions to straighten your hair, but essentially, you will be straightening your hair like you'd otherwise do with the regular hair straightener.
---
I'm one of the admins of this forum. Any questions/issue? Contact me directly or any of the moderators. We welcome any feedback to improve our community.

You can also check out our forum's

BEST HAIR PRODUCTS FOR MEN

thread to read opinions and useful information on men's hair products.
User(s) browsing this thread: 1 Guest(s)