Journey Time - Let's do this
06-26-2014, 06:21 AM
Post: #1
Journey Time - Let's do this
Hey guys. I have combed through the forum for all of the insight I could gain as well as purchased and read the Men's Hair Book cover to cover.
I am 27 and have straight brown hair with high density yet medium thickness (not fair or coarse).
I've gotten to the point where I just don't know what to do with my hair. My face shape and hair type are similar to Jake Gyllenhaal's, so I have been looking through his hair pictures. Right now my hair looks very similar to this, which is coincidentally the worst hair picture of Jake Gyllenhaal that you can find online.
It's boring and doesn't look good.
I don't want an undercut because I have an office job and am more conservative in general (hence the current lame haircut).
I would like some advice on growing out my hair more and what I can do with it.
I am not very experience in hair products, but I do know that gel makes my scalp breakout so I stopped using it. Here are two pictures that I've found I could consider going towards. Either way I need some help regarding haircuts and styling.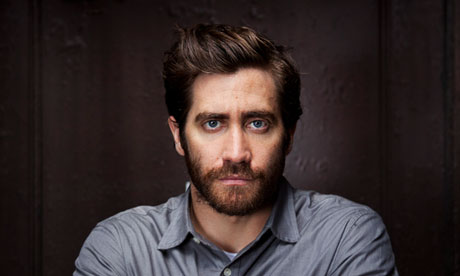 Any advice would be appreciated. Thank you.
06-26-2014, 07:15 AM
Post: #2
RE: Journey Time - Let's do this
Good to see you posting here, it's the best way to get the most direct feedback. Try to post a couple of pictures of yourself, full front, 1/4 and side, so we can have a better idea of what you can do.
The good thing about the hairstyle you're going for is that it is
convertible
. In fact, most old-school barbers will understand you if you ask for a "convertible haircut", which is synonym with a
businessmen haircut
. What you want to do is grow enough length on the top so that, once you leave the office or on the weekends, you can go wild with your hair.
Since you have straight hair, you have it very easy to spice up your hair. What's your current extended length (since you're read The Men's Hair Book)? Just follow the quick method on the book and let us know since the
extended length
is the best gauge to quickly understand what kind of hairstyle is doable with straight hair.
If you want your hair like in the last two pictures you posted, you will need length, especially for the third picture as that length is bordering a long length. I would say go for 5 inches and keep the sides and back with a long taper. A long taper means that your barber will cut your hair on the sides and back but still leave some length, with the opposite being a clipper taper where the barber would clip (not cut) your hair on the sides and back and have them at a very short length. Men with straight hair like you can get away with long tapers, so go with that.
The rest would be being patient to get to 5 inches and trying different hair products. I recall you posting about pomades, so feel free to let us know what you currently have or browse all our
hairstyle guides
for the products we recommend (for more generic advice, visit our recommended hair products thread). With that length and hairstyle you have in mind, you want to use a good styling cream if you're going for the hanging locks style (last picture, similar to a curtains hairstyle). If you're going for
brush up hairstyles
or messy blowouts (second picture), then instead get a good hair wax. In any case, the styling cream and hair wax that we usually recommend for such hairstyles is
this styling cream
and
this hair wax
, as they go very well for hanging hair and blowout hairstyles.
Do also consider getting a hair dryer (if you don't own one) as a hair dryer is the icing on the cake for an epic volume hairstyle. The hair dryer we recommend for the best results is
this one here
but it is not cheap (it works like magic though due to the technology it uses to dry the hair), but you can also get away with medium-priced hair dryers like
this one
. With a hair dryer, you want it to last you a long time, and those 2 hair dryers will do the job perfectly.
Pomade would also be a good product to have for the office, whereby you would simply side sweep your hair or slick it back with the pomade. Avoid shiny pomades for a traditional or conservative office environment, unless you are certain that shine is fine. For an all-go pomade that will work in the most conservative office environments, go with
this Suavecito pomade
. If possible get a couple of tubs of the pomade in the same order as you will essentially be using that product as your main hairstyling product to go to work (and then use a styling cream or hair wax for outside work).
All these products can be used easily and you are welcome to style your hair with them and then ask for feedback in this thread of yours at any time
The key here is experimenting with the products until you start getting into the groove of styling your hair, which you will do in no time. However, bear in mind exactly what The Men's Hair Book teaches you: that you will not get optimal results if your daily grooming and hair care are not optimal. While Rogelio himself (author of the book) browses this forum at times, there is a couple of us who are very well familiarized with the book so we can also help you with any questions you may have.I am trying to get an interview with Rogelio in this forum soon where we will have an official thread for the book and for any Q&As too
Let me/us know on the above and try to post a couple of pictures for a better understanding of your case (feel free to erase your eyes, mouth and nose, but do leave the face shape).
---
I'm one of the admins of this forum. Any questions/issue? Contact me directly or any of the moderators. We welcome any feedback to improve our community.

You can also check out our forum's

BEST HAIR PRODUCTS FOR MEN

thread to read opinions and useful information on men's hair products.
06-26-2014, 09:33 AM
Post: #3
RE: Journey Time - Let's do this
Well thank you very much! This is very helpful and I was hoping to get a response like that. I will oblige by posting the pictures you requested and any future pictures as time goes by.
My extended length is exactly 2 inches on the top, so around 6 months to get to five inches.
My sides are exactly 1 inch. Face shape is diamond due to high cheekbones.
Here are my pictures. I used zero product this morning after shampoo and conditioner. My hair feels soft yet possibly dry, but I'm don't know what dry feels like. Not silky but not brittle.
The last time I got my hair cut I actually requested a businessman cut and said don't take any length away so he cleaned up the neck and sides. Next time I will also request a long taper as well. Do you have any pictures demonstrating a long taper for a reference?
My main concern with growing out my hair is to how to grow out the sides without looking like this.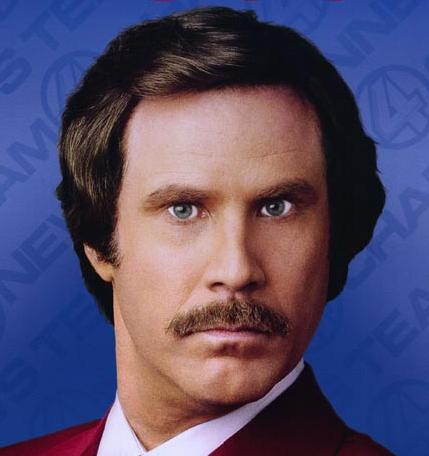 06-26-2014, 12:37 PM
Post: #4
RE: Journey Time - Let's do this
You have a great foundation for a slicked back hairstyle. You will do better with low-laying hairstyles than too high hairstyles because of the diamond long face shape, so the slicked back is a perfect solution. That doesn't mean you can't go wild wit your hair, just that you have to be a bit more careful with too much upward length.

In any case, you are yet another example of a forum member with good potential! You have the hair foundation and have vertical temples, so you can pull any short haircuts on the side. No need to end up like Ron in that picture. Keep the sides and back high and tight, it will work very well on you.
---
I'm one of the admins of this forum. Any questions/issue? Contact me directly or any of the moderators. We welcome any feedback to improve our community.

You can also check out our forum's

BEST HAIR PRODUCTS FOR MEN

thread to read opinions and useful information on men's hair products.
06-26-2014, 01:25 PM
Post: #5
RE: Journey Time - Let's do this
There is really no other way for me to get great hair advice like this so I am more than thankful and appreciative of your help.

I went through the slick back forum and didn't see anything that I really wanted to emulate. I will give it a try myself though as my hair grows out. I just like the Robert Redford side-swept look better. Do you think that works with my face shape as well?

Do you think I am still a good candidate for the hanging locks style? Will high and tight on the sides and back still get me to that style or are there different instructions?

I am trying to decide between the Suavecito Firm that you recommended, Suavecito regular, and also the Bees Knees original that Jurgen recommended as I like the ingredients. Would do you think would work best for my hair on a side swept?

Thank you.
07-02-2014, 07:55 AM
Post: #6
RE: Journey Time - Let's do this
Just a quick update, this is a picture of what I'll show my barber for my next haircut in a couple of weeks.
I really like the taper action on the sides and hope he can replicate it.
Any idea how long the hair is on the top? I'm at two inches right now and it looks like he is a solid 3 or more.
Also, would Suavecito Firm or Suavecito regular be better for this style? My hair is lays well but is not fine nor thick.
Thanks.
08-04-2014, 11:50 AM
Post: #7
guyverman
Registered User

Posts: 23
Joined: Aug 2014
RE: Journey Time - Let's do this
Yeah I might need to do something similar to op. Go for the tapered for sure.
08-25-2014, 12:07 PM
Post: #8
RE: Journey Time - Let's do this
What would be the necessary hair product to achieve this look? I have some Aveda men's grooming clay that might do the trick but wanted to ask the pros here.
User(s) browsing this thread: 1 Guest(s)