Jensen Ackles Hairstyles, Haircuts and Hair - Style Guide with Pictures
05-14-2014, 04:43 PM
Post: #1
Jensen Ackles Hairstyles, Haircuts and Hair - Style Guide with Pictures
Let's specifically discuss Jensen Ackles's hairstyles, haircuts and hair in this style guide. Feel free to also post more pictures of his hair if you want.
Jensen Ackles is an American actor known for playing some epic roles in movies and TV. One of his most famous roles was playing Eric Brady in the most awesome soap opera ever, Days Of Our Lives! Ok, that's a bit subjective and my own opinion, but hey, Days Of Our Lives really is awesome and has survived the test of time
Plus Jensen Ackles did in fact win Best Male Newcomer at the Soap Opera Digest Awards in 1998 for his role as Eric Brady, and he also got plenty of nominations for other TV awards.
Back to Jensen Ackles's hair, he has sported some cool modern hairstyles throughout his career as an actor, and he was very well liked by the ladies during his time at Days Of Our Lives for his epic middle part hairstyle (you'll read more about it further down). In the mid to late 2000s, Jensen Ackles got a haircut and began to sport his mane in
short modern styles
that suited him very well and that enhanced his youthful appearance.
Pictures of Jensen Ackles hairstyles
Below, you will find Jensen Ackles' hairstyles and haircuts as worn throughout much of his acting career. You may ask questions about any of the cuts or styles posted in this guide as well as post any style pictures you may like (simply reply in the thread). Of course, fans of "Days Of Our Lives" are welcome too
Bowl cut
Before starting with all the hairstyles of Jensen Ackles in his career, let's first post the first real hairstyle of Jensen Ackles, a bowl cut haircut! This type of haircut was very common in the 1970s and 1980s with kids and in some cases the cowl cut was done with an
Undercut
so the top was disconnected as a hairstyle from the sides and back. Jensen Ackles' hair is straight, so the bowl cut was a very convenient and easy haircut for his mother or barber to give him!
Middle part with curtains
As said, during Days Of Our Lives as Eric Brady, Jensen Ackles wore a middle part style for the most part. At the time (late 1990s) the middle part still remained popular thanks to guys like
David Beckham
and Nick Carter whom both wore middle part styles and were considered as the popularity drivers for this style.
Ackles also had a preference for the curtains version of the middle part, where the parted forelocks are left in contact with the temples or forehead.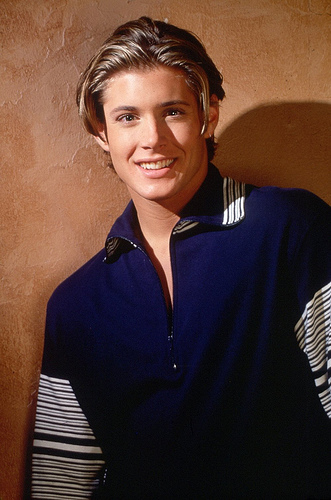 Middle part without curtains
This is how his middle part hairstyle without the curtains looked.
Side swept
Ackles would at times style in a more formal manner during Days Of Our Lives, and he wold do a
side swept hairstyle
with pomade for some dapper style. Of course, being still young, Ackles (as Eric Brady) would lift the front up just for that informal touch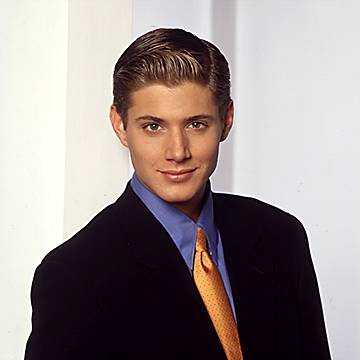 Slicked back hair
A much-more rare hairstyle of Jensen Ackles, the
slicked back hair
style has been used for modeling and photo shoots rather than for actual movies or TV appearances. Let's remember that Jensen Ackles was a pin-up boy in his 20s so he did a lot of modeling work on the side too.
Short messy hair
A favorite haircut of Jensen Ackles, short hair has been the
hairstyle length
that he has chosen in his 30s. Ackles has kept his blond locks in short messy styles that, while messy, are in fact "shaped" messy so that the hair gives an "out of bed" look. A good hair wax will do the trick very well as the hair needs the shaping while maintaining a natural emphasis.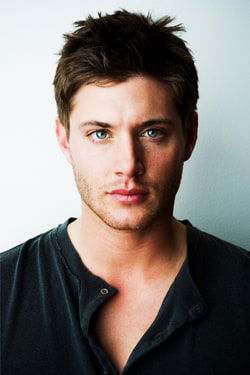 Messy side part
Another modern hairstyle of Jensen Ackles is the
side part
where the hair is styled to the side while tousling the hair and retaining volume instead of flattening the hair (as you'd do with the side swept).
Faux hawk
As part of Jensen Ackles' preference for shaggy
messy hairstyles
, he also has sported a messy faux hawk style. While the faux hawk is usually styled with a more-defined crest, Ackles gave the style his personal touch by tousling it a little.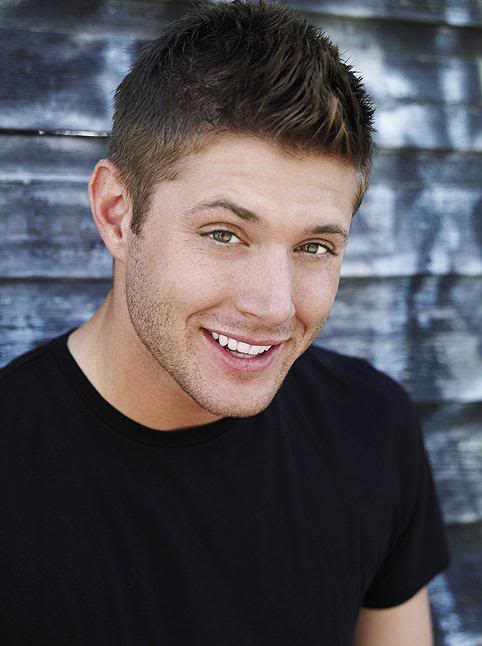 Ivy League haircut
The Ivy League haircut is one that is done with a taper finished with a clipper and that has the top of the head with a length emphasis on the front. Thus, the front of the head (i.e. forelock) can be styled sideways or be quiffed, both these styles being, in the pictures below, solid hairstyles for Jensen Ackles' hair.
Overall, I would say that, now in his 30s and approaching 40 years of age, Jensen Ackles haircut will remain as the
Ivy League
due to how the cut actually rejuvenates his face and the sharp image he projects with the Ivy League. After all, the Ivy League was the haircut of young men entering the Ivy League universities and this type of cut is known for taking years off the face of most men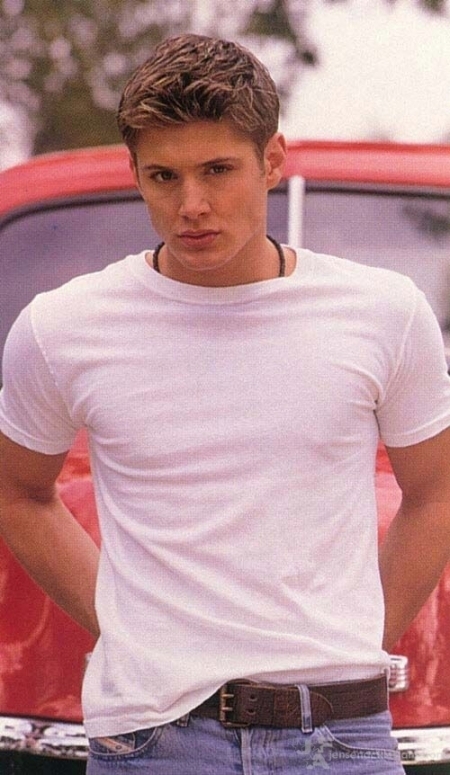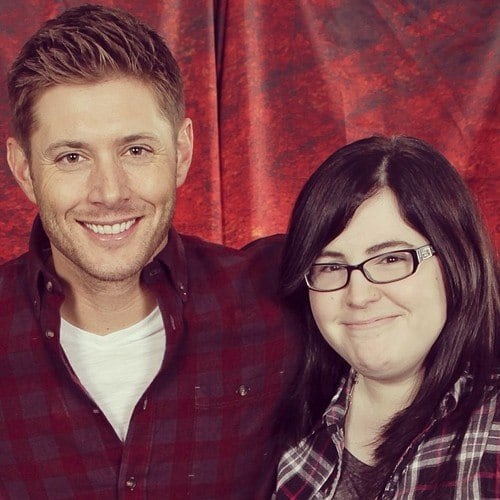 ---
I'm one of the admins of this forum. Any questions/issue? Contact me directly or any of the moderators. We welcome any feedback to improve our community.

You can also check out our forum's

BEST HAIR PRODUCTS FOR MEN

thread to read opinions and useful information on men's hair products.
05-15-2014, 03:30 PM
Post: #2
Alex
Looking fly

Posts: 207
Joined: May 2013
RE: Jensen Ackles Hairstyles, Haircuts and Hair - Style Guide with Pictures
oh good old Days of our lives... gotta love the show. Dude Jensen had such epic hair in Days of our lives! i mean he still has the hair and considering his age he is doing great. But his hair in Days of our lives... damn lucky dude was born with the epic hair genes that some of these hollywood actors are born with
User(s) browsing this thread: 1 Guest(s)