James Harden Beard Style - Pictures Gallery
01-22-2014, 05:44 PM
Post: #1
James Harden Beard Style - Pictures Gallery
James Harden is an NBA player known for his thick full beard style. James Harden has gone as far as to make his beard the essential attribute of his image and he wears a medium length beard in a shaggy facial style.
James Harden is not the only NBA player to make his facial hair a main asset of his, and fellow NBA
Baron Davis' beard
has also had a lot of attention over the years and even Baron Davis himself has offered it for "sale" (see the video in the link!).
Pictures of James Harden Beard style
The facial hair style has been kept the same with a tapered length towards the front, blending the facial styles of a Ducktail facial hairstyle and a Hollywoodian style. However, we could simply label this style as the Harden style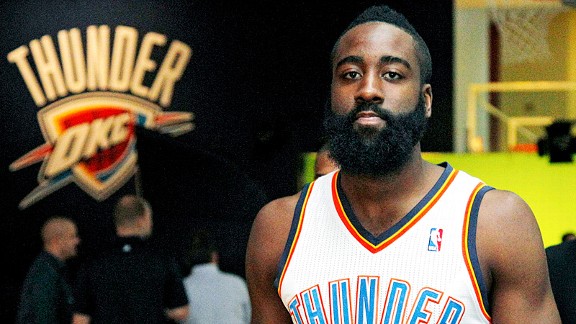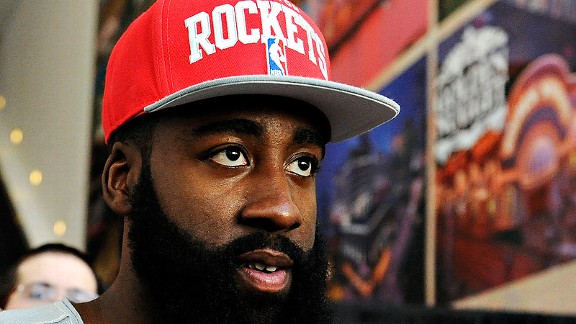 ---
I'm one of the admins of this forum. Any questions/issue? Contact me directly or any of the moderators. We welcome any feedback to improve our community.

You can also check out our forum's

BEST HAIR PRODUCTS FOR MEN

thread to read opinions and useful information on men's hair products.
User(s) browsing this thread: 1 Guest(s)