Inspirational pictures of Ziggy Marley dreads
04-30-2014, 01:05 PM
Post: #1
Lordius
Super Poster

Posts: 124
Joined: May 2013
Inspirational pictures of Ziggy Marley dreads
I was posting in the dreadlocks thread and posted lots of pictures of Ziggy Marley dreads. So I just wanted to post even more pictures of his dreads in this new thread. I am a big fan of his father Bob Marley and of his music and Ziggy puts out some pretty good music too.
Spotting men with super long dreadlocks is a rare site so I thought why not just have a thread with lots of pictures of dreads. And if they are from the son of Bob Marley then even better
before I start tho... we do already have a huge amount of pictures of dreadlocks
in the official dreadlocks for men
thread so make sure to check out that thread too. This pictures thread is just as an extra to that inspirational thread!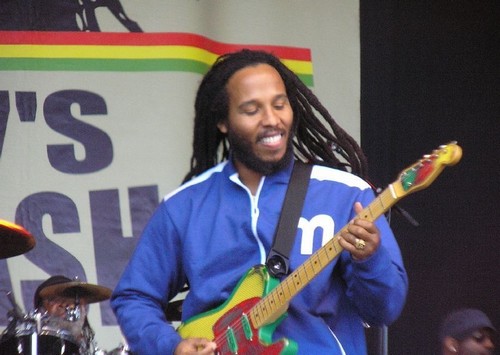 And to finish it all off... this picture of Bob Marley smoking a huge joint like a boss
05-01-2014, 09:59 AM
Post: #2
Jesse
Banned

Posts: 49
Joined: Apr 2014
RE: Inspirational pictures of Ziggy Marley dreads
Bob marley always had great looking hair!
User(s) browsing this thread: 1 Guest(s)