Hairstyle guide for Ragnar Lothbrok hair
02-26-2014, 12:42 PM
Post: #1
Jurgen
Super Moderator


Posts: 785
Joined: May 2013
Hairstyle guide for Ragnar Lothbrok hair
Ragnar Lothbrok is portrayed by Travis Fimmel in the TV series Vikings, and one of the traits of the character Ragnar Lothbrok is his hair and haircut. Ragnar Lothbrok has long hair cut in an undercut and his hair finishes in a single braid. Some historians say that this particular
mens hairstyle
was used by Vikings although not everyone agrees with this. However, one issue most historians agree is that male Vikings had long hair.
Pictures of Ragnar Lothbrok hair
The hair is long, over shoulder length
long hair
. The haircut is a bowl cut aka "undercut" and the long hair is tied at the vertex - that's the back of the top of the head - in a braid. This braid style of Lothbrok is known as a French braid. He also has a full beard style which was common with Vikings to protect them from the cold.
Pictures of Ragnar Lothbrok hair
Here are the hairstyle pictures so you can have a good idea how it looks: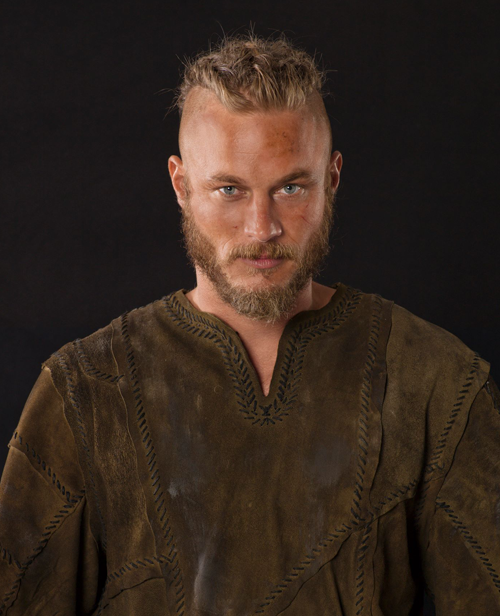 How to get the look
To get Ragnar Lothbrok's hair, you will need a hair clipper & a lot of patience! use a good hair clipper without a blade attached to clip your hair at the line of the temples for your
undercut haircut
, and keep clipping the hair every 2 weeks until the hair on the top of your head is long enough.
Hair grows about one centimeter or half inch per month. You will need about 16 inches to get the full hairstyle so that is a lot of waiting.
I recommend the following products to you for this look:
-
This hair clipper:
it is a cordless clipper and one of the best if not the best. Last over one hour without stopping or recharging and will clip the thickest hair! it also comes with the full kit including all blades and guards & everything you need for the perfect haircut. This clipper in the link is made by Wahl so you have assurance this hair clipper will last you many years because of its excellent quality
-
The Men's Hair Book:
this book is where your hair reading starts and ends. It includes all the important knowledge about styling your mane even when long, how to get a good haircut, how to find your hair type, what nutrition and supplements to use for faster hair growth, a chapter debunking mens hair myths & a lot more. The bok also has a section just on growing hair long which will be very useful to you. Lastly mens hair expert Rogelio is the author of The Men's Hair Book, and that says it all about the book. Rogelio also has really long hair so he is "da man" for growing hair long
02-26-2014, 12:58 PM
Post: #2
Jurgen
Super Moderator


Posts: 785
Joined: May 2013
RE: Hairstyle guide for Ragnar Lothbrok hair
Also from the side...
07-08-2014, 02:51 PM
Post: #3
Foques
Registered member

Posts: 23
Joined: Jul 2014
RE: Hairstyle guide for Ragnar Lothbrok hair
Man, i'd love to sport this cut...
User(s) browsing this thread: 1 Guest(s)