Great site and in need of some advice
06-25-2014, 04:26 PM
Post: #1
Brett
Registered member

Posts: 19
Joined: Jun 2014
Great site and in need of some advice
Hey all
First things first id like to commend you on the great site, iv spent the last few weeks searching the interweb for information on hair styles and beard styles to mostly find images of celebs with hair cuts, all well and good but no information, this site seems to have all the information i could ever need and i think i have a lot of reading ahead of me.
On to me and why im here, im 34 and from the UK, up until two months or so back i had really long hair, between the middle of my back and waist line, i also had a monster of a beard. What changed that? in all honesty a marriage breakup leading on from my wife realising she was homosexual and whole heap of stress from the 5 months we continued to live together, the debts and unpaid bills she left me with, dont worry though it turned out to be a blessing in disguise and im happier now than i have been in a long time
.
Anyway my long locks were shortened there now just about shoulder length, taking the weight out has put some bounce back in my hair and the loose waves are back, within the last 2 weeks iv trimmed and tidied my beard up. Iv had a new start in life and with that im looking for a new look, the trimmed beard will be staying as i hate shaving (suffer with ingrowing stubble) but im thinking to go shorter on the hair, the issue is im really struggling to see myself with different hair cuts and im not sure what style will suit me (iv had long hair for over 10 years now). If i can manage to upload some pictures id love to get some opinions on what may suit me.
Cheers all
(unable to post click able links, hope im not been rude here but could a mod fix them in if i put them like this)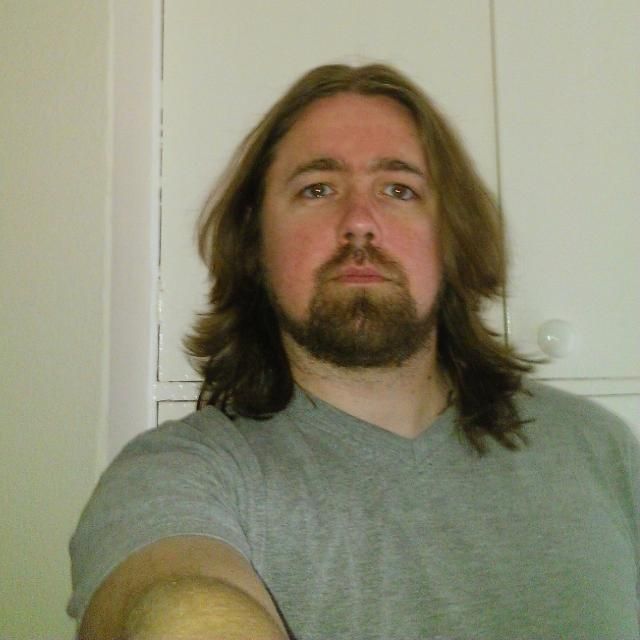 06-25-2014, 06:24 PM
Post: #2
Brett
Registered member

Posts: 19
Joined: Jun 2014
RE: Great site and in need of some advice
my Apologise, should have read the rules first, tried to edit out the last 2 sections for the appropriate section but seems i have to edit within 10 mins :/
06-26-2014, 06:38 PM
Post: #3
Brett
Registered member

Posts: 19
Joined: Jun 2014
RE: Great site and in need of some advice
i dont seem to be able to make a topic anywhere else, is that limited by post count or?
06-28-2014, 07:35 AM
Post: #4
Jurgen
Super Moderator


Posts: 785
Joined: May 2013
RE: Great site and in need of some advice
User(s) browsing this thread: 1 Guest(s)