Federico Balzaretti Hair, Hairstyles and Haircuts - Pictures
06-19-2014, 12:35 PM
Post: #1
Jurgen
Super Moderator


Posts: 785
Joined: May 2013
Federico Balzaretti Hair, Hairstyles and Haircuts - Pictures
Federico Balzaretti is an italian football player who is known for his long hair. Federico Balzaretti's hair is styled either in a man bun hairstyle or loose & his hair is kept at shoulder length - like it happens with the hair of many italian football players actually
I am posting below pictures of Federico Balzaretti's hair in a
man bun
, in a loose style as well as with short hair after he got a haircut. If you're interested in other football players' hairstyles, then also check out
2014 World Cup hairstyles
discussion with what's trending in terms of hair in 2014!
Man bun
Pictures of Federico Balzaretti's hair in a man bun. Notice how he only uses the manbun to keep his hair when playing football games.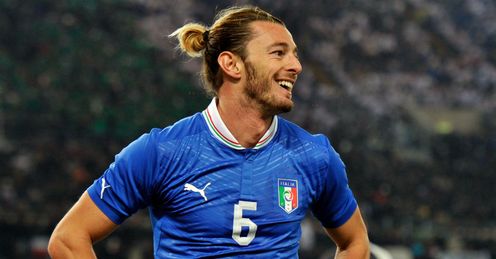 Loose surfer hair
Federico Balzaretti's surfer hair is a chick magnet in Italy. He's got lots of fans just because of the hair.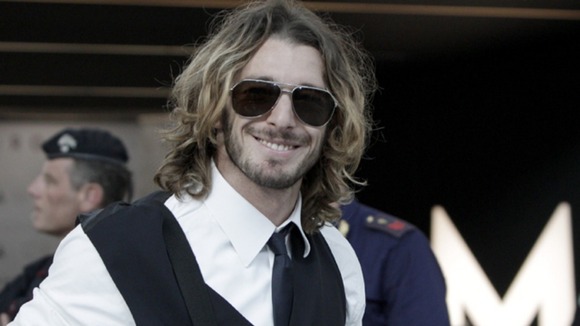 Short hair
Federico Balzaretti's hair has also been short but, according to his female fans, he loses a lot of his appeal. You can see in the pictures below of Federico Balzaretti's short hair how he looks average & average looking with
short hair
- just like another regular guy. With long hair he certainly stands out more.
06-23-2014, 06:40 AM
Post: #2
Barber
Moderator


Posts: 347
Joined: May 2013
RE: Federico Balzaretti Hair, Hairstyles and Haircuts - Pictures
Not as much of a football fan myself as yourself, George
I do remember the name Federico Balzaretti from the 2012 Euro as he was wearing a manbun during the game which they lost four nil against Spain in the finals. Most italian football players had long hair but not so much for this year's World cup as you posted in that other thread. Seems as though Balotelli is the only fun this year when it comes to italian football players hairstyles Lol
---
Oldschool barber getting it on with the internet era.
User(s) browsing this thread: 1 Guest(s)