Edinson Cavani hair type long hairstyle
06-25-2013, 05:47 PM
Post: #1
Stevens
Super Poster

Posts: 257
Joined: May 2013
Edinson Cavani hair type long hairstyle
Been following the Brazil Confederations Cup with Neymar and the crew and noticed the player Edison Cavani (Uruguay) and his long hair but could not guess if it was wavy or coiled for its type. His hairstyle reminds of the one of Jim Morrison dont you think??
Im also curious to know how he gets the natural hairstyle look...his hair looks great for a football player
06-25-2013, 06:57 PM
Post: #2
RE: Edinson Cavani hair type long hairstyle
Edinson Cavani has wavy hair. His curls are too loose to form coils so cant be a coiled hair type although I can see some confusion that could arise from it
Compare Edinson Cavani's wavy hair to David Luiz's coiled hair to see how the curls tighten from wavy to coiled, Im sure this will help you in understanding more the differences between the two air types. Im posting Edinson Cavani to the wavy hairstyle thread too as it's a great hairstyle choice youve reminded me
Edinson Cavani hair pictures
David Luiz hair pictures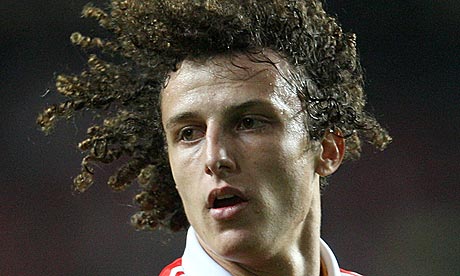 For hair products to use to get the mane of Edinson Cavani just grab some light hair or defining hold hair gel and use on damp hair. You can speed up the drying of the hair with a tourmaline hair dryer but dont dry the hair until it is fully dried.
Defining hair mousse
Light hair gel
Tourmaline Hair Dryer
---
I'm one of the admins of this forum. Any questions/issue? Contact me directly or any of the moderators. We welcome any feedback to improve our community.

You can also check out our forum's

BEST HAIR PRODUCTS FOR MEN

thread to read opinions and useful information on men's hair products.
User(s) browsing this thread: 1 Guest(s)