Don Draper Hair and Haircut Guide - Pictures and Products
06-09-2014, 02:33 PM
Post: #1
Don Draper Hair and Haircut Guide - Pictures and Products
Don Draper is a TV character in Mad Men who is portrayed by Jon Hamm. Don Draper's hair is styled around the businessman haircut so I'm posting pictures of his hair and how he keeps the side part hairstyle in a very neat and clean
side swept
which is a typical style of for business men in the corporate world.
As you will see below in the pictures of Don Draper hair, the hair has a high shine and sleek, which is achieved with a high shine pomade. In fact, pomade itself as a hairstyling product is the best mens hair product for creating classic side parts as well as
slicked back hair
. Or in other words, pomade has always been the go-to hair product for business men to style their taper haircuts, side parts and slick backs!
The Businessmen haircut of Don Draper in Mad Men
The
Businessmen haircut
is not a stranger to our forum as we have dedicated guides and threads to it. In essence, the haircut of Don Draper is a taper haircut, which is also known as a convertible haircut or businessmen cut due to its popularity among business men. Furthermore, the taper cut done on the sides and back of the head can be finished with different lengths, from a finish with a hair clipper to a finish with shears only. In the case of Don Draper's haircut, his hair is cut with a medium length taper where a blend of shears and a clipper is used.
As said, a high-shine pomade is ideal for Don Draper's hairstyle. Likewise you would want to use an easy-to-clean pomade as the classic high shine pomades (petrolatum based) are a pain to remove. Thus, the ideal pomade to style your hair like Don Draper would be
this specific pomade
. It's easy to remove, has a strong hold and gives a sleek-shine finish without looking like you have just poured grease all over your hair!
If instead of the shine of the above pomade, you prefer a less shiny wet effect, then get
this other pomade
. With this other pomade, you would be getting a wet effect finish with a strong hold similar to
Jake Gyllenhaal's haircut
in Prisoners where his hair is slicked back but which also can be used for a side part style like the one of Draper.
Lastly, you want to get a high-quality men's comb and not use a cheap plastic comb to create your side parts. A high-quality comb will last your years and is a magnificent cheap investment. For a great comb that will last your years, get
this men's comb here
.
Alright, so once you have your pomade and your male comb, it is then time to get some hairstyle inspiration with the below pictures of Don Draper's hair in Mad Men!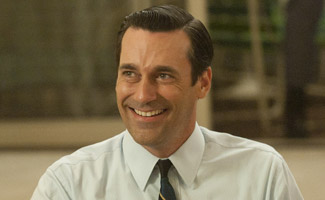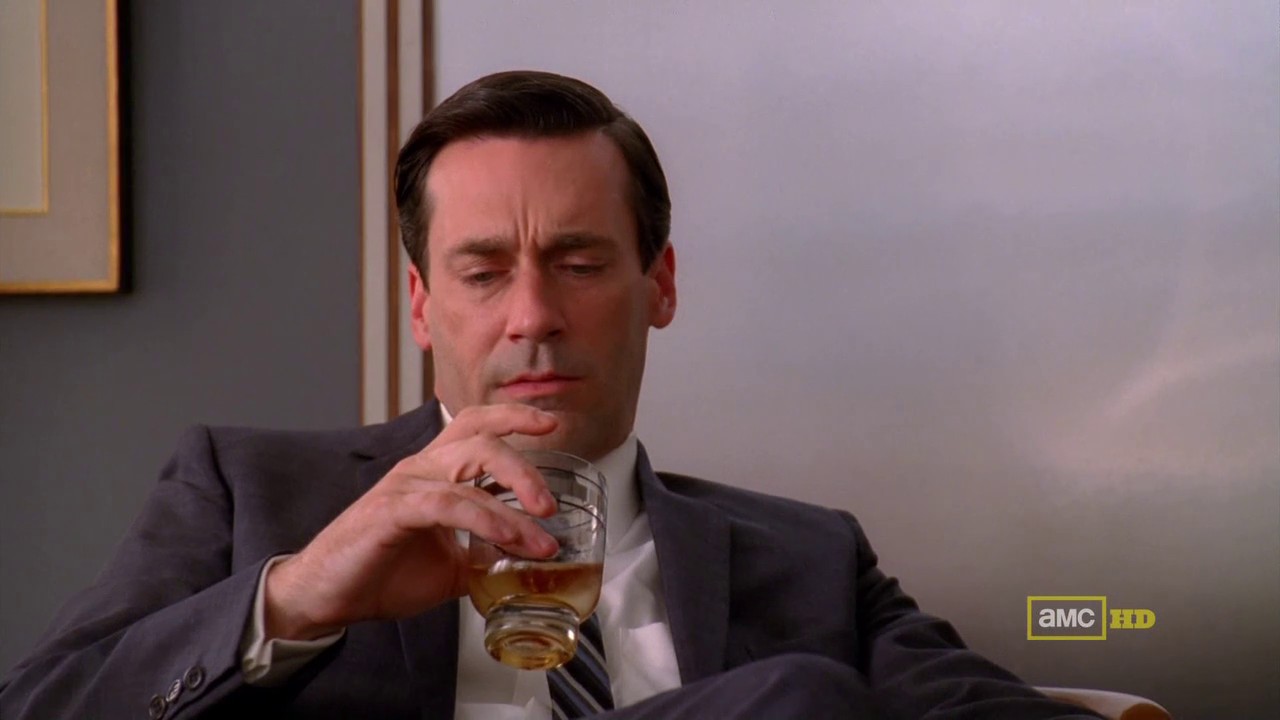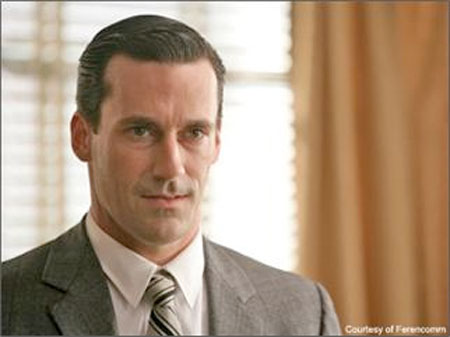 And just to finish off, this last picture is of Don draper's slicked back hair. You can achieve this slicked back look for your hair with the "wet effect" pomade that I recommended earlier in this guide (the second pomade, not the high shine pomade)!
---
I'm one of the admins of this forum. Any questions/issue? Contact me directly or any of the moderators. We welcome any feedback to improve our community.

You can also check out our forum's

BEST HAIR PRODUCTS FOR MEN

thread to read opinions and useful information on men's hair products.
06-09-2014, 02:49 PM
Post: #2
ReapeR
Junior Member


Posts: 28
Joined: Jun 2014
RE: Don Draper Hair and Haircut Guide - Pictures and Products
Classy, reminds me of oldschool gangsters! You gotta respect that style
User(s) browsing this thread: 1 Guest(s)