David Luiz Hair, Haircuts and Hairstyles - Curly Mane Pictures
06-15-2014, 10:31 AM
Post: #1
Jurgen
Super Moderator


Posts: 785
Joined: May 2013
David Luiz Hair, Haircuts and Hairstyles - Curly Mane Pictures
This is our guide on David Luiz hair, haircuts and hairstyles, from past to 2014. David Luiz has blond curly hair, usually long. He plays for Brazil as a football player & in Europe at club level.
David Luiz's hair has been compared with the
curly hair of Redfoo
& other similar popular individuals like Sideshow Bob too
he is known for his dangling curl when he plays a football game & is very easy to spot him in the field!
David Luiz hair and haircut
The haircut of David Luiz is a bobcut. The bobcut is done similar to Carles Puyol, another football player who played for FC Barcelona. David Luiz has
long curls
except for his fringe which is done in a haircut right at the eyebrow level so his mane doesn't block his vision. by far, for any male with curls wanting to have his hair like David Luiz, then the best product to get is
The Curly Hair Book
- click the link to see it - which covers everything on the best methods to use for curly men & their manes - I am also posting some more products for curly men so also see after the pictures.
Here are some pictures of David Luiz hair.
Medium length
In between transition from short hair - see below - to long hair - as above - David Luiz also had
medium length
curls. Below are some pictures of his curls.
David Luiz with short hair
David has also had short
curly hair
, which gave him a less prominent & more average look. When Luiz had his curls done in a
short haircut
after having log curly hair, it was a bit of a spectacle & even his mother posted pics of the cut curls
Here are some pictures of David Luiz with short hair altho the first 2 pictures are of David Luiz haircut! Last picture is also of Luiz as a kid.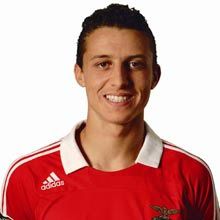 Hair products to buy
If you want a lion's mane of curls like the one of Luiz, you will need a couple of special products apart from The Curly Hair Book - see the link for the book at the beginning of this guide. More curly hair products to buy.
-
This conditioner:
use 3 to 4 times per week after your shampoo. If you get The Curly Hair Book you will learn all the details of using conditioners & shampoos for curly hair. Also have a look at our
shampoo & conditioners
'how to' use guide.
-
This styling cream:
this styling cream will remove frizz & flyaway hairs as well as give definition & great shape to the curls.
-
This leave-in conditioner:
get this leave-in conditioner & use it on your curls as a styling product when you don't want to use the styling cream. This leave-in conditioner is more for a casual look instead of the more styled look you will get with the styling cream.
-
This wide-tooth comb:
all curly men should have a wide tooth comb! never use a regular comb for your curls & always a wide-tooth comb like exactly the one in the recommended link.
-
This natural butter:
use a little bit of this coconut butter on your tips to protect the tips & for better definition & gloss. Just melt the butter in your palms & apply.
User(s) browsing this thread: 1 Guest(s)