David Beckham hairstyle: Long Hair Man Bun Pictures
03-08-2014, 06:19 PM
Post: #1
Jurgen
Super Moderator


Posts: 785
Joined: May 2013
David Beckham hairstyle: Long Hair Man Bun Pictures
Being a mens hair style icon with a bossy wife, one of David Beckham's hairstyles has been the 2014 trending man bun hairstyle. He wore this look during a period of his time at Real Madrid & he was influenced by his wife Victoria to have long hair and tie it in ponytails and man buns.
David Beckham grew his hair long at Real Madrid & then would alternate between a ponytail, a man bun & a ponybun. If you don't know what a man bun is, then check out our
man bun tutorial
where we explain what a man bun & a ponybun are. But like the name says, a man bun is when the hair is tied into a bun or ball of hair & a ponybun is when the hair is tied into a bun but a ponytail is left at the end.
Pictures of David Beckham's man bun hairstyle
The images below include the man bun & the ponybun.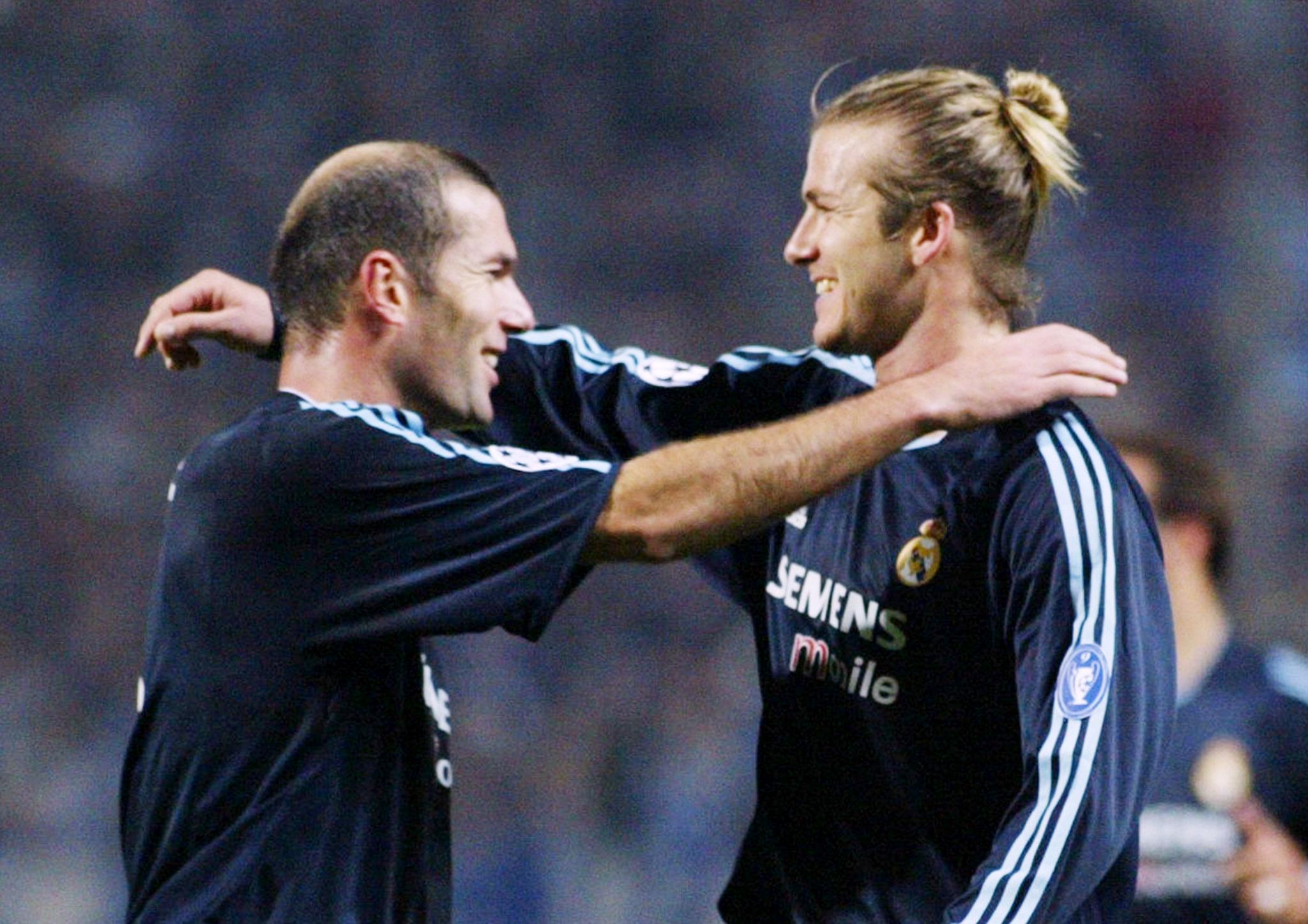 For reference, this is a ponytail of David Beckham.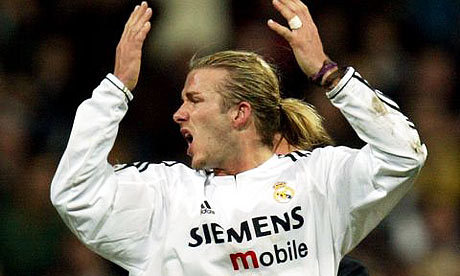 How to get the look
To get a man bun all you need is patience to grow your hair, a hair elastic & some good reading while growing your hair.
- Get
The Men's Hair Book:
this book is essential reading for all men. Your hair can take between one year to three years to get as long as Beckhams hair above. During this time you can learn a lot about your hair & growing long hair will require looking after it. With The Men's Hair Book you will learn everything about your hair including how to grow it long and even how to calculate how long it will take you to grow your hair to X length according to your hair ID which you also learn how to calculate in the book! we all recommend The Men's Hair Book 100% to men wanting better hair.
- Get
this pack of elastic bands:
once your have enough long hair - at least 6 inches - then all you need is an elastic band like the ones in the link to tie your hair into a man bun. For specific easy instructions on how to tie a bun, just read our
man bun guide
& use a hair elastic that does not damage your hair like the ones found in the link. We recommend you to buy a pack of many elastic bands for your long mane because it is very easy to loose the bands fast lol
User(s) browsing this thread: 1 Guest(s)