Channing Tatum haircuts, hairstyles and hair - Guide with pictures
01-09-2014, 09:50 AM
Post: #1
Jurgen
Super Moderator


Posts: 785
Joined: May 2013
Channing Tatum haircuts, hairstyles and hair - Guide with pictures
Let's specifically discuss Channing Tatum's hair, hairstyles and haircuts in this thread. Feel free to post more pictures of his hair in this thread.
Channing Tatum is an American actor with straight dark brown hair. Despite having thick hair Tatum likes to keep his hair short in a
buzz cut
or an Ivy League haircut, he will also go for a classic look when his locks are at a medium length.
Below are his range of hair styles:
Channing Tatum Ivy league haircut
Channing Tatum Crew Cut
Yes that is his wife...
Channing Tatum classic taper haircut with side part
First picture with a short length and the second picture with a medium length. A light pomade will work for this style -
see the product recommendations below in next post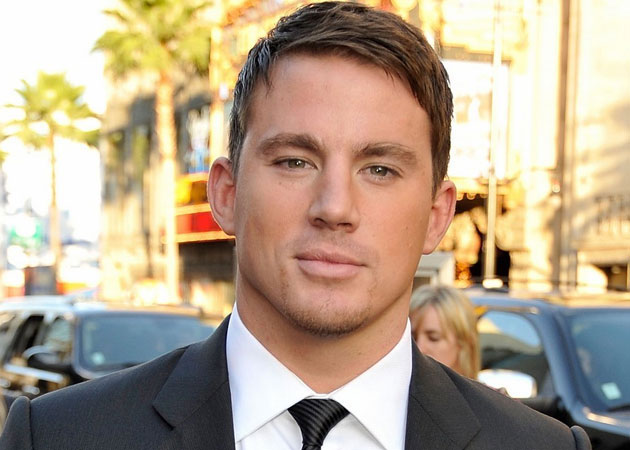 Channing Tatum Brush Cut
This is a
type of buzz cut
, the brush cut keeps the hair just short enough to have it brushed.
01-09-2014, 10:27 AM
Post: #2
Jurgen
Super Moderator


Posts: 785
Joined: May 2013
RE: Channing Tatum haircuts, hairstyles and hair - Guide with pictures
Messy Quiff style
One of his more casual looks, even with a business suit...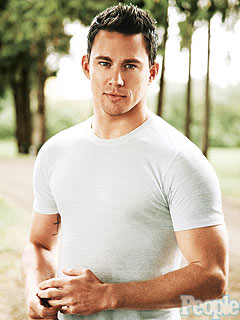 Channing Tatum with blonde hair and a messy hairstyle
A very rare picture of Tatum with his hair bleached blonde and a messy hairstyle lol
Brushed up side part
This is a picture of Channing Tatum when he was young! he started as a model and preferred brushed up styled back then.
Crew Cut
Another picture of Channing Tatum's hair in a crew cut. Certainly this specific cut suits him very well for both his face shape and skull shape. The crew cut is a masculine haircut but which doesn't make the face too masculine so it is great for men with strong facial features like Tatum.
Caesar cut
A rare picture of him with a long Caesar cut style.
Burr Cut with shaped hairline
This is a very common style of his and it looks pretty stylish. Buzz cut in the form of a burr cut (hair clipper number, #1) and using finisher for the hairline -
see the hair clipper set recommended at the end of this post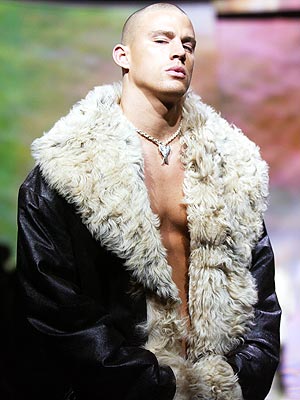 Buzz Cut style
Instead of a burr cut, this is a butch cut which is also another type of a buzz cut, all buzz cut types are a favourite of Channing Tatum.
Hair products for the styles and cuts of Channing Tatum
You will need a working wax and a good hair dryer for the quiff and brush ups, a pomade for the classic side part and a good, heavy-duty hair clipper for the different buzz cuts such as the burr cut, the crew cut and the butch cut.
Specific hair products to get:
- Get
this hair wax:
for creating a messy Quiff, a messy hair look and the side combed/parted brush up
- Get
this high-quality hair dryer:
for the side brush ups, point the hair dryer to your hair as you comb your hair up and ot the side (first apply the hair wax above to the hair). Also get the
accessory diffuser
for the hair dryer too if it fits your budget.
- Get
this water pomade:
for the side part with a taper haircut and other hairstyles that require the hair to be flat and combed.
- Get
this high-quality hair clipper set:
it comes with a comprehensive set of one of the best hair clippers ever (classic 76) + a fast feed (to trim your beard & moustache) + a finisher (to shape up your hairline) + a 10 piece set of combs/guards) + clipper grease to ensure the hair clipper lasts you years.
01-27-2014, 10:27 AM
Post: #3
metrohair
Nicolas Cage's hair wannabe

Posts: 3
Joined: Jan 2014
RE: Channing Tatum haircuts, hairstyles and hair - Guide with pictures
sexiest bald head
User(s) browsing this thread: 1 Guest(s)