04-30-2014, 02:10 PM
Post: #1
Jonny
Member


Posts: 125
Joined: Oct 2013
Cabayes haircut?
How do you do this haircut? , I have a similar haircut thought its not as short on the sides , I cant really get my hair to spike up like his hair is , Any help?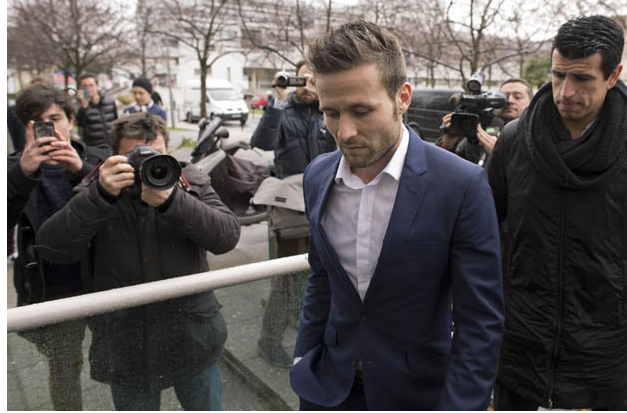 05-01-2014, 06:46 AM
Post: #2
AD120790
Registered User

Posts: 19
Joined: Mar 2014
RE: Cabayes haircut?
Are you using a hairdryer, what styling products are you using etc?
05-01-2014, 07:20 AM
Post: #3
shane88
Member


Posts: 75
Joined: Mar 2014
RE: Cabayes haircut?
That's a awesome haircut to have, he usually has it as a fauxhawk most of the time but on that photo it looks spikey, for that hairstyle, you probably want your back and sides clipping short, a no3 or 5 then you need about 2 to 2.5 inches on top to spike his hair, I think Cabbage uses hair gel, it's either a wet gel to make the hair look wet o a extra hold to keep the hair spiked and in place, most of the time his hair look wet when playing for Newcastle United so I guessing he use a high quality wet look hair gel

It's a simple yet classy haircut to pull, you could go to a barbers or a saloon to get this, if you want a professional look like Cabaye I advice you to go to a saloon where they will do a exact copy of what your after, may cost a bit more but usually worth it
05-01-2014, 07:25 AM
Post: #4
shane88
Member


Posts: 75
Joined: Mar 2014
RE: Cabayes haircut?
05-01-2014, 08:39 AM
Post: #5
Jonny
Member


Posts: 125
Joined: Oct 2013
RE: Cabayes haircut?
(05-01-2014 07:25 AM)

shane88 Wrote:




Im using styling fibre atm for my hair but was just wondering how to style it , So if I went to a barbers would they know how to get this haircut , as close to around here theres a lot of barbers but not as many saloon , And even the 1/2 that are nearish to me I have no experience with and not sure if they are good.
So you say he uses a gel for his hair to look wet but im not really looking for that , In the top picture I showed ( Which is the style I am looking for , And not the faux hawk or other haircuts that he has had) , Ive looked at those haircuts but not really a big fan , I think the one I showed looks much better than his faux hawk but that's just my opinion , But what would be the best styling products for that hairstyle specifically?
Also would you need a hairdryer for this hairstyle?
05-01-2014, 09:44 AM
Post: #6
Jesse
Banned

Posts: 49
Joined: Apr 2014
RE: Cabayes haircut?
I feel it looks good on some but on others it would not look that great.
User(s) browsing this thread: 1 Guest(s)