Brand of Pauly D hair gel for his blowout hairstyle?
04-24-2014, 02:07 PM
Post: #1
James
Y u no?

Posts: 88
Joined: May 2013
Brand of Pauly D hair gel for his blowout hairstyle?
I was watching some Jersey Shore out of boredom and I was kind of curious to know what hair gel brand does Pauly D use? the guy is aka Paul DelVecchio and does the blowout hairstyle with the hair dryer. I am guessing the hair dryer is just a regular one and we have tons of posts with good hair dryers to buy etc but never knew if what is the secret to Pauly D blowout. I have read it is the hair gel but then I thought all hair gel is basically the same stuff but apparently the guy is obsessed with the brand he uses, anyone?
Just curious, I would not get that hairstyle even if the paid me but the hair gel must be a good brand to keep that goofy hairstyle shaped like he does. Was watching some and even got curious of the haircut of Ronnie Ortiz and also asked it in the forum lol thanks!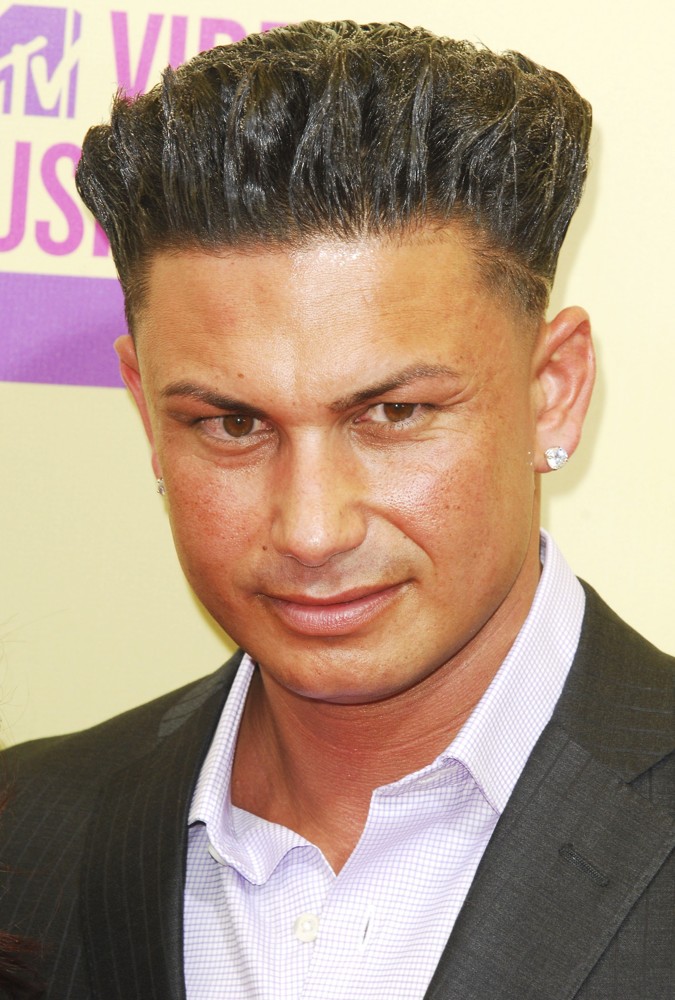 04-25-2014, 05:17 PM
Post: #2
RE: Brand of Pauly D hair gel for his blowout hairstyle?
Just noticed that you did indeed go on a Jersey Shore crusade with the thread you posted on
Ronnie Ortiz-Magro's haircut
thread
Anyway, yes, Pauly D was obsessed with hair gel and a hair dryer. Those two hair products are indispensable for doing the Blowout hairstyle. However, one thing that I mentioned to you in the Ronnie Ortiz thread is that both him and Pauly D have
temple fade
haircuts, which simply emphasize the hair volume by creating a fast taper around the hairline. Not that this matters in terms of hair gel brand used by Pauly D, or any hair gel brand used for th Blowout, but the hairstyle as it is, with all the bromance innuendo (including the
hair dryer
), is a very well known style among the Guido culture in that part of the United States.
Back to the hair gel brand of Pauly D, he has himself mentioned that he uses
this Joico hair gel
known as the I-c-e Spiker, so Joico Ice I-c-e Spiker is the hair gel brand of Pauly D. Just don't go overusing the gel until your hair is as hard as a freaking rock like he likes to do).
Click the link of the Joico hair gel above to learn more about it, and it certainly is a good hair gel to get for vertical hairstyles like the Blowout (plus the vendor in the link sells the Joico I-c-e Spiker hair gel for a very affordable price). It does have a strong hold and, unless you abuse it like Paul DelVecchio does, then you wil be able to shape quite a lot of
cool hairstyles
and not get any of the bad shedding that occurs with the generic gels.
---
I'm one of the admins of this forum. Any questions/issue? Contact me directly or any of the moderators. We welcome any feedback to improve our community.

You can also check out our forum's

BEST HAIR PRODUCTS FOR MEN

thread to read opinions and useful information on men's hair products.
User(s) browsing this thread: 1 Guest(s)