Ashley Cole haircut: Pictures of New Hairstyle
04-22-2014, 11:46 AM
Post: #1
Jurgen
Super Moderator


Posts: 785
Joined: May 2013
Ashley Cole haircut: Pictures of New Hairstyle
I am posting below pictures of Ashley Cole's new trendy haircut: the sides square cut. This type of mens haircut is rare as a hairstyle of Ashley Cole, but we have seen this same
haircut with Sergio Ramos
a couple of weeks ago although Sergio Ramos had his hair a bit longer on the top of the head.
The side square hairstyle is a
trendy haircut
and is done by clipping the sides of the head so the hair on the top is kept short but not as short as the sides, while the back of the head is kept at the same length as the top. You then are left with a clipped squared on each side of the head - we named this haircut for that reason & it is a hair cut which is slowly becoming more popular in 2014.
Pictures of Ashley Cole haircut: side square cut
The hair of Ashley Cole is
kinky curly
which always looks good with any kind of buzz cut, including the side squares cut. A regular crew cut is the usual hairstyle of Ashley Cole, but he looks interested in wearing more
trendy hairstyles
& milk his last months in Chelsea
- he is getting old anyway.
For the side squares cut all you need is a good hair clipper. For those of you in the UK,
this clipper set from Wahl
is a good clipper with lots of options and clipper lengths & which also comes with a trimmer & even nose trimmer! For those of you in the USA or outside UK, you can get
this same Wahl clipper
which also comes with a trimmer too for sideburns + hairline + neckline + detailing your beard!
These are the pictures of the sides square haircut of Ashley Cole: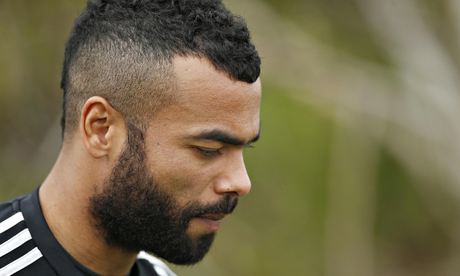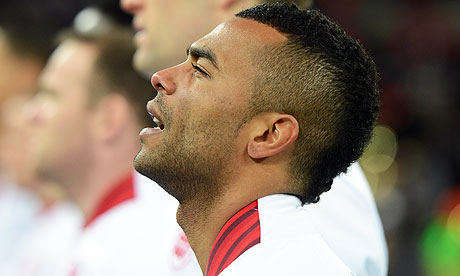 05-01-2014, 10:01 AM
Post: #2
Jesse
Banned

Posts: 49
Joined: Apr 2014
RE: Ashley Cole haircut: Pictures of New Hairstyle
Not a huge fan but he does look great.
05-02-2014, 02:29 PM
(This post was last modified: 05-02-2014 02:30 PM by James.)
Post: #3
James
Y u no?

Posts: 88
Joined: May 2013
RE: Ashley Cole haircut: Pictures of New Hairstyle
lots of football players wearing otherwise awful hairstyles. Reminds me of the
bad hairstyles thread
which featured football players only
User(s) browsing this thread: 1 Guest(s)