Andrea Pirlo beard pictures - Classic Fashion and Style
10-14-2014, 08:57 AM
Post: #1
Jurgen
Super Moderator


Posts: 785
Joined: May 2013
Andrea Pirlo beard pictures - Classic Fashion and Style
Andrea Pirlo is an Italian football player who is known for his facial hair. Andrea Pirlo beard is thick & scruffy which he combines with a long hair style. He is also known for his fashion style outside the football field & for loving wine.
Beard gallery
Below is a set of Andrea Pirlo beard pictures. Some would think that Pirlo's beard is a
hipster beard
... but he has been wearing his long hair +
full beard style
for years before that hipster facial hair became a fashion trend. However Pirlo has also had
no beard
& just a clean shaven look when he was younger.
Pirlo is proof that if you have nice hair on top, you can get away with scruffy facial hair!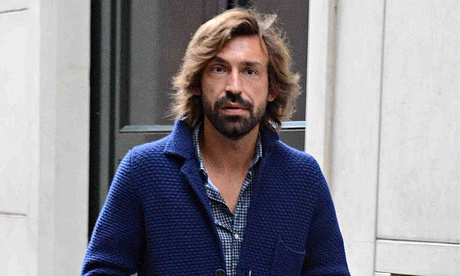 Andrea Pirlo is not impressed.
02-06-2015, 11:02 AM
Post: #2
mtmm4
Registered User

Posts: 14
Joined: Feb 2015
RE: Andrea Pirlo beard pictures - Classic Fashion and Style
I want a beard like this!
User(s) browsing this thread: 1 Guest(s)